Discussion Starter
·
#1
·
Good morning everyone.
This posting is going to be rather long because it is intended for educational purposes for those that might be pondering the possibility of diving into the world of photography and art sales.
As I have mentioned in prior postings about my photography travels I make my living as a photographic artist.
I have been doing this type of work for almost 20 years now.
I am not getting rich, but I am now established enough so that the royalties I get from my sales does at least pay my bills.
Since many of you are probably off-road enthusiasts with your Xterras you probably go places that have good scenery worth photographing.
If any of you ever decide to try and sell your photos I thought I would show you my portfolios to give you an idea of what's involved.
I sell through 12 different Stock Photography agencies and Print-On-Demand Art sites.
To begin with, Stock Photography is not the same as selling prints. This type of photography sales is all digital. Stock Photos are also more general than nature and landscapes. With Stock Photography I sell everything and anything that might have marketing potential because Stock Photo agencies sell to newspapers, advertising designers, travel magazines, and other companies that need photos and illustrations for their work.
In addition to my nature and landscape photos I have also sold pictures of ordinary objects. One of my best sellers in that category is a photo showing a clean and dirt fuel filter side by side. I know it sounds strange, but that type of photo actually sells in the stock photo arena. Another good seller I have among my stock photos is a corroded and leaking water pipe. My guess is that mechanics and plumbers buy these photos to use in advertising for their businesses.
So this goes to show you that you don't have to specialize in one type of photography subject.
Photos of people doing activities are actually the most in demand, but those require signed model releases from the people in the photos. Since I don't normally work with other people I sometimes use myself as the model when shooting that type of photography.
But in the realm of nature and landscape stock photos, my lightning photos are my top sellers.
One time I spotted one of my lightning photos on ABC World News when they were doing a story on lightning storms. They obviously bought a copy of my photo from one of the stock photo agencies I do business with.
I even discovered a couple of my lightning photos featured in a French Newspaper, and one of my hummingbird photos was used by a company that manufactures hummingbird feeders.
But my rise to fame, as they say, did not happen overnight. It took me 3 years to perfect my techniques and I am always experimenting in an effort to make my photos more dramatic and marketable.
When I was first starting out the Stock Photo Agencies I signed up with were very harsh critics. They told me exactly what was wrong with my photos. If they were not sharp and in focus they were rejected. If they were not composed properly they were rejected. If they were over or underexposed they were rejected. If there was too much grain in the image due to the ISO being set too high they were rejected. If the photo had no market value it was rejected. If the photo had a copyrighted or trademarked logo present it got rejected.
During my first couple of years I had over 80% of my photos rejected for one reason or another.
But rather than be insulted or discouraged I used the criticism to improve my techniques.
Now, after almost 20 years my photos are sold by world renown travel photo agencies.
If any of you decide to give this line of work a try here are some of the agencies I work with.
This first one is called Alamy. It is the oldest agency I have a portfolio with and is one of the first agencies I signed up with. I have been with Alamy since 2006.
I currently have 1442 images with Alamy.
Find the perfect stock photo. Huge collection, amazing choice, 100+ million high quality, affordable RF and RM images. No need to register, buy now!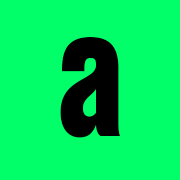 www.alamy.com
Alamy is pretty easy to work with. They will take almost anything, including digitally created illustrations and abstract graphic designs. All they care about is technical quality. If your photos and illustrations pass their quality check it doesn't matter what the photo or illustration is. The only images they don't accept are pornographic or images that depict graphic violence, and almost all reputable agencies will not accept those types of images anyway.
Right now their royalty is 50%. So if you sold a photo for $100 you would get $50.
Alamy is also a non-exclusive agency. That means the photos you sell through them are not exclusive to them. You would have the right to sell the same photos through other sites as well.
This is why they are one of the best agencies for those first starting out.
The next agency that is good for new photographers is Adobe Stock.
Adobe is the same company that created the photo editing programs Photoshop and Lightroom.
I have 1112 images with Adobe, with some of them also on Alamy.
Like Alamy, Adobe is a non-exclusive agency. Any photos you sell with Adobe can also be sold elsewhere.
This means the sale price is lower, but with subscriptions the volume of sales tends to be higher. On average I get between $1.00 to $5.00 per sale, which might not sound like much, but I have gotten as many as 10 sales per day from Adobe. So even though the dollar amount is lower the number of sales is higher.
Now, for those of you who have been photographing for a long time and are more advanced you may want to consider the more exclusive agencies.
This next agency is called RooM.
RooM the Agency is a new mobile driven community that brings together street commercial mobile visionaries with a traditional stock photography platform.'

www.roomtheagency.com
They are based in Britain and sell mostly to the European markets.
Their royalties are 50%, but they do have a requirement that you send them at least 50 new images per year to maintain that royalty rate. If you can't send them at least 50 photos per year then your royalty will be 35%.
Because they are an exclusive agency they do have tighter quality requirements. They not only look at the technical quality but also the marketability of the image. If they feel the image is not suited to their markets then it will be rejected. On average they reject 50% of what I send them. So they are kind of picky.
I have been with RooM since 2014 and currently have 847 images with them and those images are exclusive to them and them alone.
They also pay in British Pounds which has to be converted to dollars. That conversion does eat up some of my profits.
But I have made almost $5000 from them since 2014 so I still send them the requested photos they want.
The next exclusive agency I deal with is called CAVAN. They're based in New York, so they pay in dollars.
I actually joined them only a year ago, so my images with them are still in the process of being noticed and I am still building my portfolio.
I currently have 433 images with Cavan. However, they are classified as a distribution agency, which means they market my images through multiple outlets in addition to their site.
Curated content solutions for brands telling inspired stories.

www.cavanimages.com
The best exclusive agency I have a portfolio at is the Robert Harding Picture Library.
I'm a professional photographic artist based in Arizona. Specialty is HDR composite photography in the nature and landscape fields. I also create science fiction and fantasy digital art. I got my start in 2003 creating digital art. In 2006 I went full time into photography. I'm self-taught. It...
I joined them back in 2019. I currently have 507 images exclusive with them. They are based in Britain and sell mostly in Europe, but they are regarded as the premier agency for travel related photography. I actually had to submit samples to them before they would allow me to sign up. They are very picky. On average they only except half of my submissions.
Like RooM they also pay in British Pounds that has to be converted to dollars.
My royalty is 40%, but they sell my images at a higher price than the other agencies.
When I take new photos I always submit my newest photos to Robert Harding first and then send the rejects to the other agencies.
The final exclusive agency I signed up with is called SuperStock. Like RooM and Robert Harding they are a premium agency.
However, unlike the other premium agencies, SuperStock actually contacted me and asked if I would be interested in joining them. They told me that they had ties with Robert Harding and saw my work on their site. Since it is always good business to spread my artwork as far as possible I accepted their invitation. So far they have not rejected any of my submissions. However, I am still building my portfolio with them. I only have 206 images with them so far. They also do not get my newest work. Whenever I join a new agency I always give them 2 years to prove that they can make me money. When I start to see some good sales from them I will then start sending them my newest photos first.
I also have portfolios at what are called Micro-Stock Photo Agencies, such as BigStock, ShutterStock, and Pond5.
They are like the Walmart of stock photography. They sell cheap, which means my royalties with them are pretty low.
So I use them as my dumpster for photos that were rejected by the other higher end agencies.
This way I still make some money, even with photos that were rejected by other agencies.
The final category for selling photos and other artwork are the Print-On-Demand Art sites.
POD sites are good for artists just starting out but are not good enough yet for acceptance by the stock photo agencies.
POD sites don't judge your art, but they do require a certain amount of resolution and detail to make good prints for customers.
However, like the stock agencies they don't like porn or violent imagery, and they will kick out art that contains trademarks from other companies. This includes what is called fan based artwork. One time I uploaded a digital painting I made based on the Star Trek TV series and they removed it saying it was copyrighted material.
So any work you send to POD sites has to be your work and not based on anything else, such as a TV show or movie.
I have portfolios at POD sites such as RedBubble, Photo4Me, and Society6.
These particular sites also offer different products that you can have your artwork printed on, such as shirts, cell phone cases, and coffee mugs.
So far most of my POD sales have been through Society6.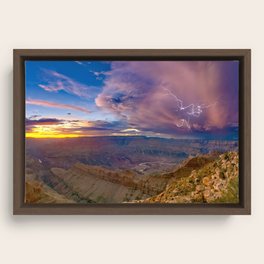 Shop DeepDesertPhoto Society6 store featuring unique designs on various products across wall art, tech accessories, apparels, home decor and other unique lifestyle goods. Worldwide shipping available
society6.com
Unlike the Stock Photo Agencies you can adjust the prices on most POD sites.
This way if you see that a particular image is selling well you can raise its price and make more money.
One category of sales is neither stock photo or POD sites. It is the home decor warehouse market.
For example, I have a small portfolio with American Furniture Warehouse.
They have a program called "Artists of the West" in which I am one of their contributors.
Shop large canvas prints online at AFW. Huge selection in beautiful canvas wall art for your home or office by Artists of the West. Free shipping.
www.afw.com
Unlike the stock agencies or the POD sites, American Furniture does its own printing and they market the prints in their warehouses that are in Colorado, Utah, and Arizona.
Out of all the stock agencies and POD sites American Furniture has actually made me the most money per image.
On average the 15 images I have licensed to them have sold $3000 to $5000 a month. My record was over $9000 in sales back just before Christmas of 2020.
Now, I only get a small percentage of that, but it has been very consistent and my American Furniture sales actually make me enough money per month to pay most of my bills.
However, American Furniture is extremely picky on what they will accept for licensing.
Over the years I have been with them I have probably submitted over 200 images to them, but only the 15 on their site have been accepted. But the sales I have gotten from those 15 images does show that they know what is marketable and what is not for their customer base.
Lastly, I also make some prints myself and sell them through the Sedona Artist Market and Gallery here in Arizona.
I rent a small space there and go there once a month for their "First Friday" event which is a sort of "Meet the Artist Day".
Sales there are pretty erratic, but most of the time I make rent and sometimes have a little profit left over.
At the very least the Sedona gallery is a tax write-off since sometimes I barely break even there.
But it is a good place for me to sell older prints I made years ago and need to get rid of.
Last month I sold a pair of oil paintings I did back in 1979 when I was in high school. Only made $60 from them, but that was better than letting them sit home gathering dust.
If any of you have questions about selling your artwork or photographs feel free to reply.