Discussion Starter
·
#1
·
Or something like that at least.
OK here it goes, bought on Nov 30 2011, early X-mas gift for the family, been shopping for a few weeks, and dreaming of one for 11 years, ever since they came out I knew I had to get one some day. Grew up in the Mountains of Southern California off roading in a home modded Subaru that was my first car, followed by a 280z that I got a month later. The Z was great for the roads, fast and not hard at all to work on, the Subaru shined in the snow and off road.
Moved from up there about 16 years ago to Oklahoma, still doing the Z for high speed asphalt fun, and the Subaru with tractor tires on it for off roading. Built most of my mods on both.
I have owned several sports cars, mainly 280z's, 300Z's RX-7's and a WRX. Had a S-10 lightly modded while stationed at Fort Drum, it got banged up, and abused, but always got me home somehow. Acquired a Jeep Cherokee, wanted to mod it, but spent most of the mod money fixing it. I almost always try and upgrade when I repair, but sometimes it is just not possible, I was a E-3 in the army at the time.
Anyways now I have my 2008 X S edition. It has just the right bells and whistles that I want, without too much stuff to break or worry about.
I am going to see where this adventure takes me, so many things on my list to think about, and debate about before I make those steps.
Here is how she looked by the time that I got her home, the dealership told me to bring it in sometime for a detail job, I might do that in a few days after I get some more mud on her, I had to drop some paper work back off there, and it looked like this.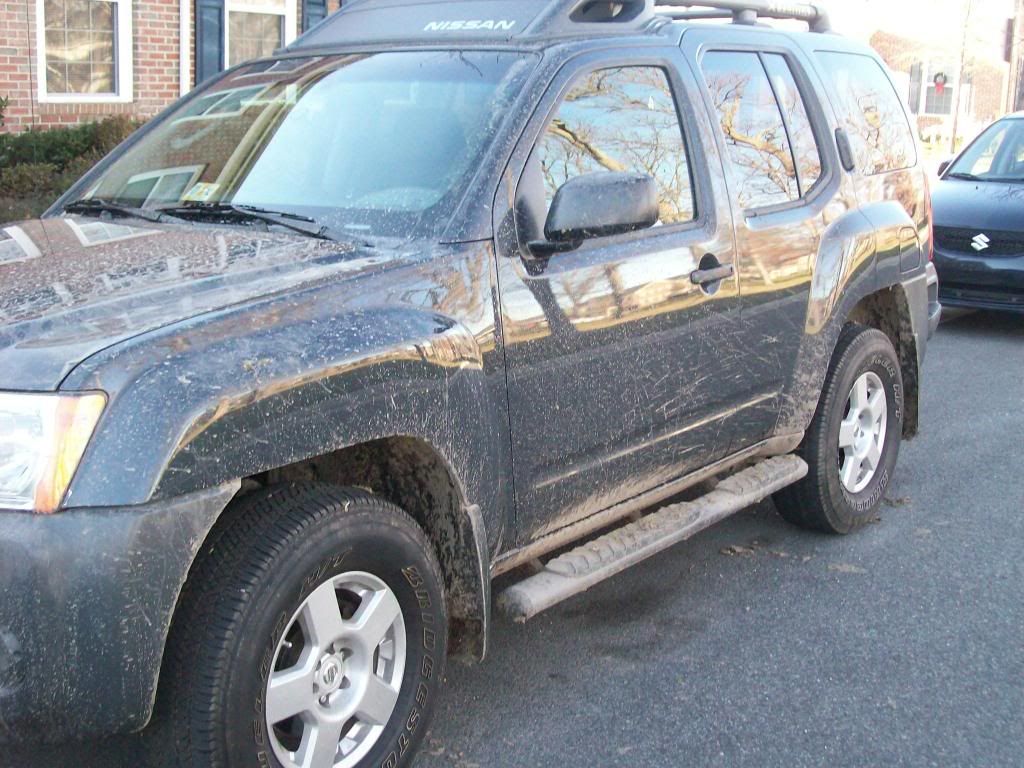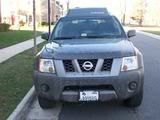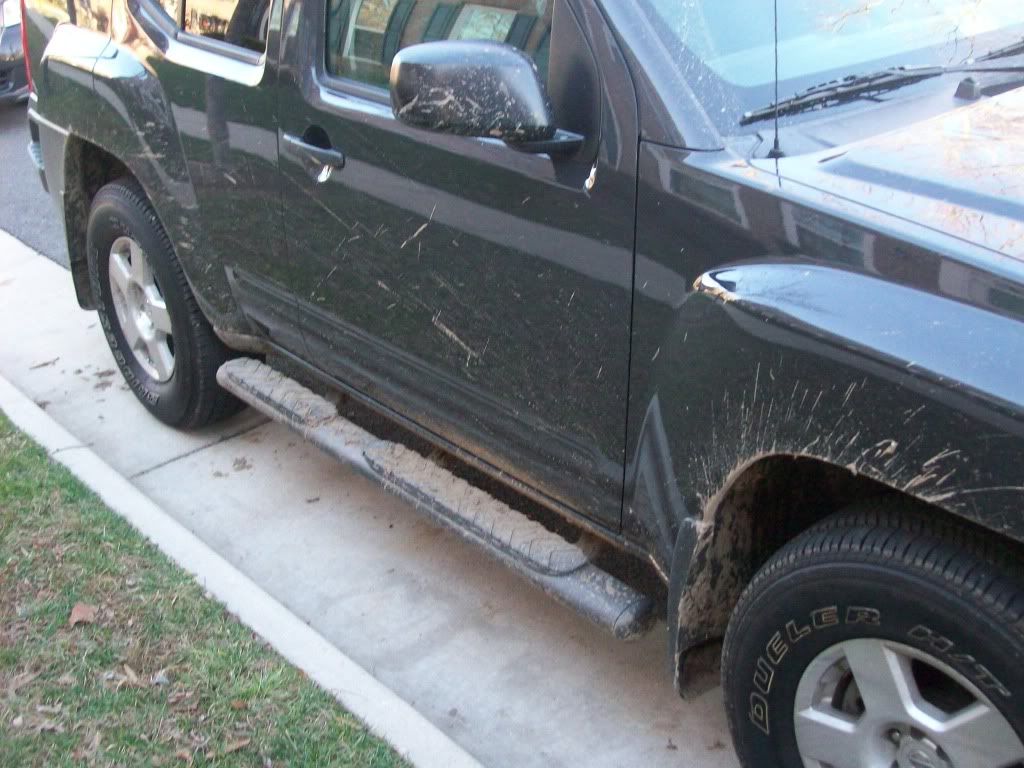 That night me and the wife removed the running boards, and mud flaps, and we might still remove the sway bar in a few here, I will take pics of that process as well.
It will be in this thread
here
I will try and do entire build ups of everything that I do, thought about it with the steps and mud flaps, just those weird plugs on the rear were a little tricky to get out, but other than that it was straight forward, and if my wife was able to get a mud flap off on the rear, and replace the bolts in 25-30 minutes, if you can change a tire, it will take you about 5-10 minutes tops. She had never even used a ratchet before, so this is going to be her learning experience until it is built enough to get a project car.
We also have a 08 Suzuki SX4 that was bought brand new from the dealer, it still cost less new than my X lol. It is my commuter/ DD. 38-42 MPG on the freeway doing 65-75 saves a lot of money for upgrades, and trips to the mountains here to off road and take the family camping, fishing, and whatever else we decide to do.
And my reasons for the X and the one that I got, it has power windows, 2nd generation, better loan rate on the 08 with 40k then any 04 or older with 100k. Less maintenance upcoming. Got the Auto for the ease of teaching the wife how to drive off road, greater towing, when we move we are towing the Suzuki, wife hates driving in citys, DC is her worst nightmare. Of course how great the truck is stock, and how many mods you can do for cheep on it. It fits our family perfect, we have two girls 6 and 7, and our son turns 1 in a few days. We love camping, fishing, hunting, and just being out doors, and the poor Suzuki gets hurt a lot, scratched and dented underneath, skid plate for it is on the way, ordered it before we found the X, but armor is coming to it soon.
Anyways this is a killer long post, and I will stop for now, but I will be doing more work on it and trying to document it all on here, as well as routine maintenance just so I can keep track of it, and what I am doing to her.