Discussion Starter
·
#1
·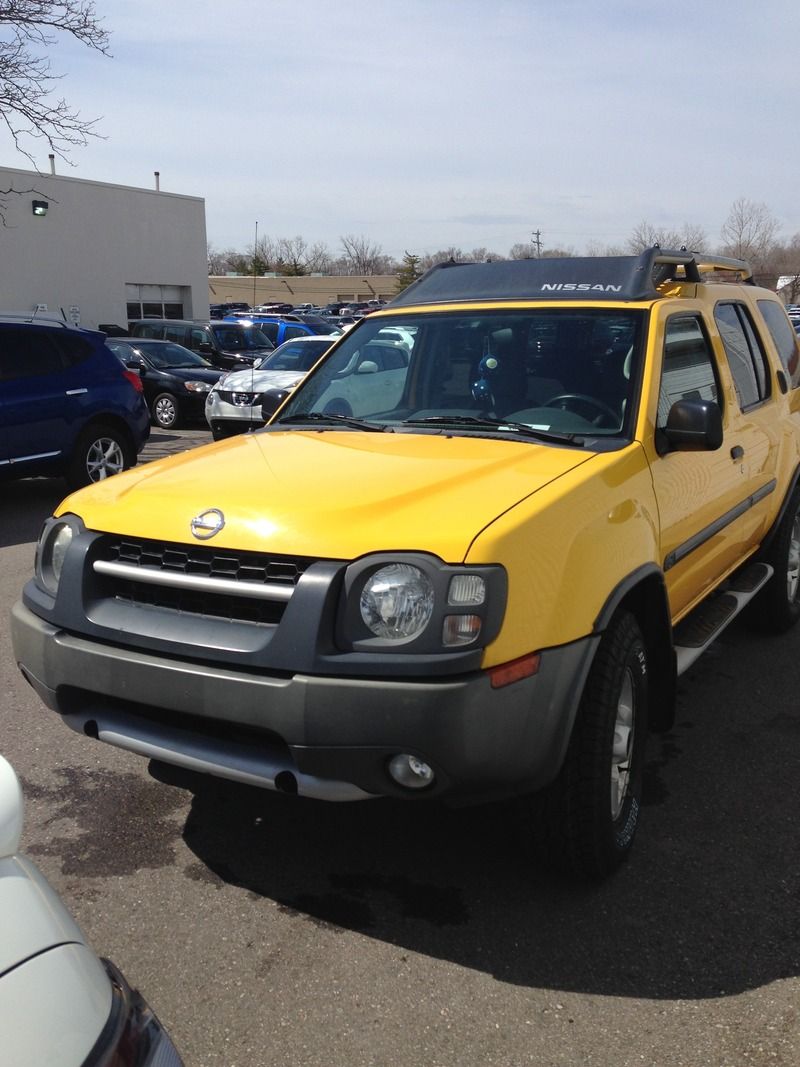 I recently picked up a 2003 Xterra 4WD XE - it's taken a fair bit of maintenance to get it up and running but it's almost ready for mods. I envision it as more of an overland DD vehicle (I typically drive 700 miles one-way from MI to NC, long story) with light offroad duty, so I'm planning on keeping the suspension relatively stock and adding armor/beefed up torsion bars as needed - feedback is welcome on this course of action.
Current:
- 116k miles at purchase
- "New" 75-80k mile motor (original had cracks or something, replaced by the dealer)
- Sony MEX-N5100BT audio deck - the memory seems to reset when it's around freezing temperatures outside
- Hankook Dynapro ATM 265/70R16
- One window sticker
Short-term Plans:
- Gibson aluminized cat-back exhaust - seems to be the most economical option to fix an exhaust leak and slightly improve performance
- POR-15 for rust mitigation
- Remove rear sway bar, step boards, mudflaps
- Weathertech mats and window deflectors
- New shocks, most likely NISMO by Bilstein for value
- More window stickers!
Long-term:
- Intake mod, K&N drop-in filter
- Armor - Shrockworks or RCL bumpers, skid plates, sliders, etc.
- Recovery kit, hi-lift jack, etc.
- Torsion bars if the front starts sagging
- TC IAB
- Lightbars
Radio:
I've been doing a lot of reading and research to prioritize what I want to add, and any feedback is welcome, thanks!