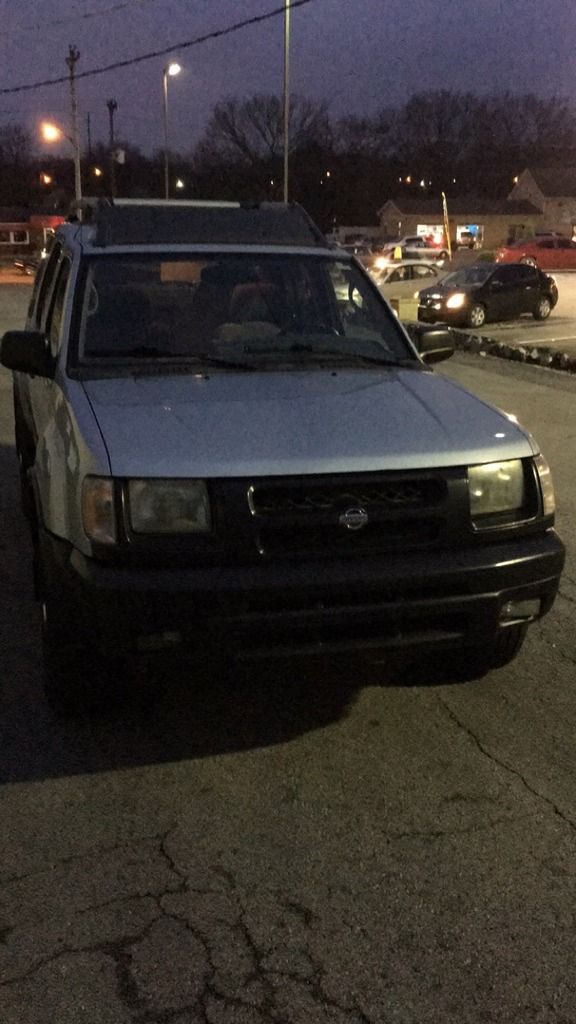 I bought this 2001 xterra with 215,000 miles on it earlier this year. After someone totaled my Jeep WJ. Scored this X for a deal at a local dealership. I started my journey by ordering 33's and 5 inches of lift. UCAs from 4x4parts as well as their IDB and adjustable shackles, pieced together the 2 inch body lift. Cleaned out my dads shop and pulled it in. Started with the UCAs, removed old ones. Easier said than done, driver side one of the camber bolts was seized in there, after 2 hours and a sawzall she was out.
Here is the aftermath.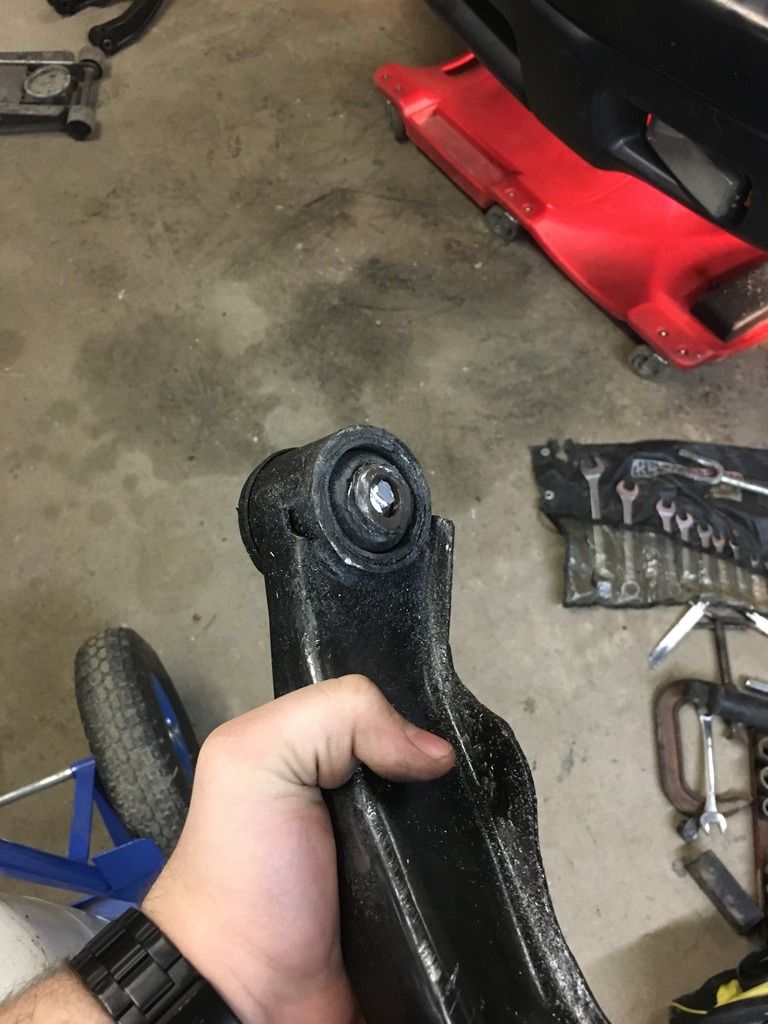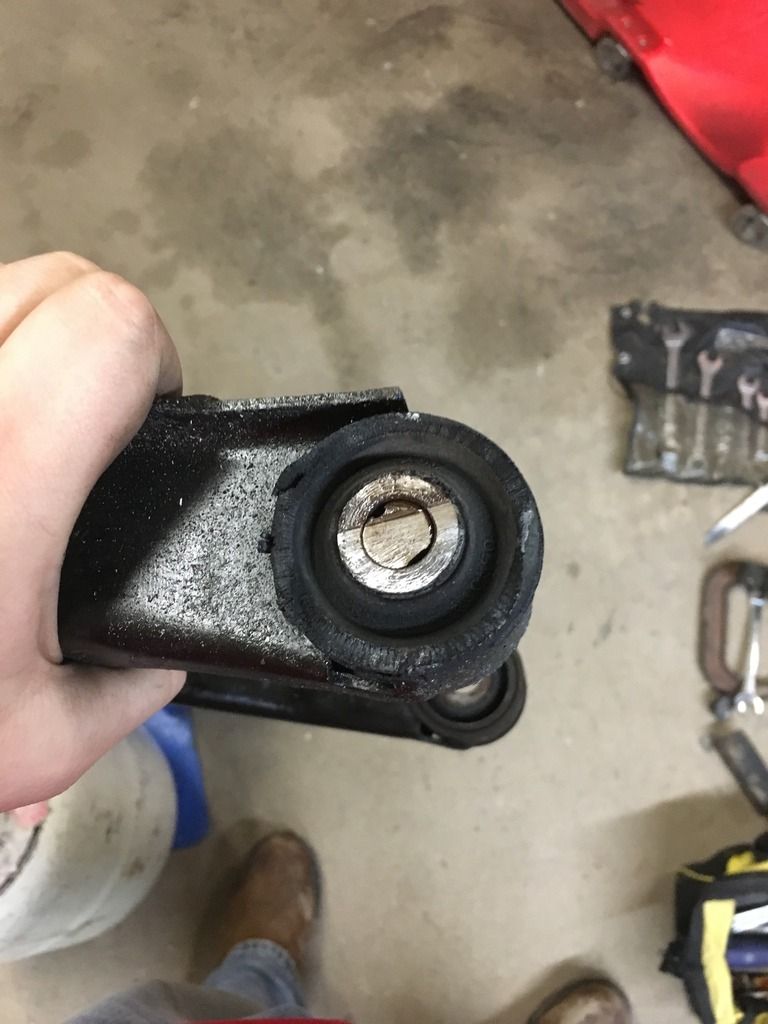 Now I needed to replace the bolt, $75 at the dealership and I'm not waiting! Go to a local junk yard I have it good with, they have one but refuse to attempt to remove them for me. I have to go get them and I can have them for free, excited they have them and they're free but nervous these will be seized up as well. It's an 02 with the passenger side WRECKED. I took a door handle and a seat as well lol, my driver seat was trashed and tracks wouldn't move. Driver side, seized. Passenger side, almost fell out by itself! There was an oil leak and it leaked on the whole passenger side so that helped lol. Don't forget to grease up everything after you're done under the front!
Next step crank the torsion bars, PB blaster for the win!
Next comes the shackles, super easy and quick. I removed sway bar as well during my excavation there.
Now... the body lift... This took me 3 days, THREE DAYS. I done UCAs then shackles then body lift.
One day was replacing the the damn heater hose core and hoses... I know I know, should've removed the hose but forgot. I was more concerned about the power steering pump and upper radiator hose. Which those two didn't even need any moving at all, however my upper was recently replaced before I bought it so it had some slack. Take my word, REMOVE THE HEATER HOSE YOU CAN REPLACE IT MUCH EASIER THAN THE CORE. My hands were way to big and shoulders are to broad to get up underneath the dash, had to use a buddy for that one. Of course I had to convince myself after a couple hours that I simply couldn't do it lol. I was determined but failed, don't lose the screws for them either or you will be a junk yard taking another dash apart for a screw or two lol.
Before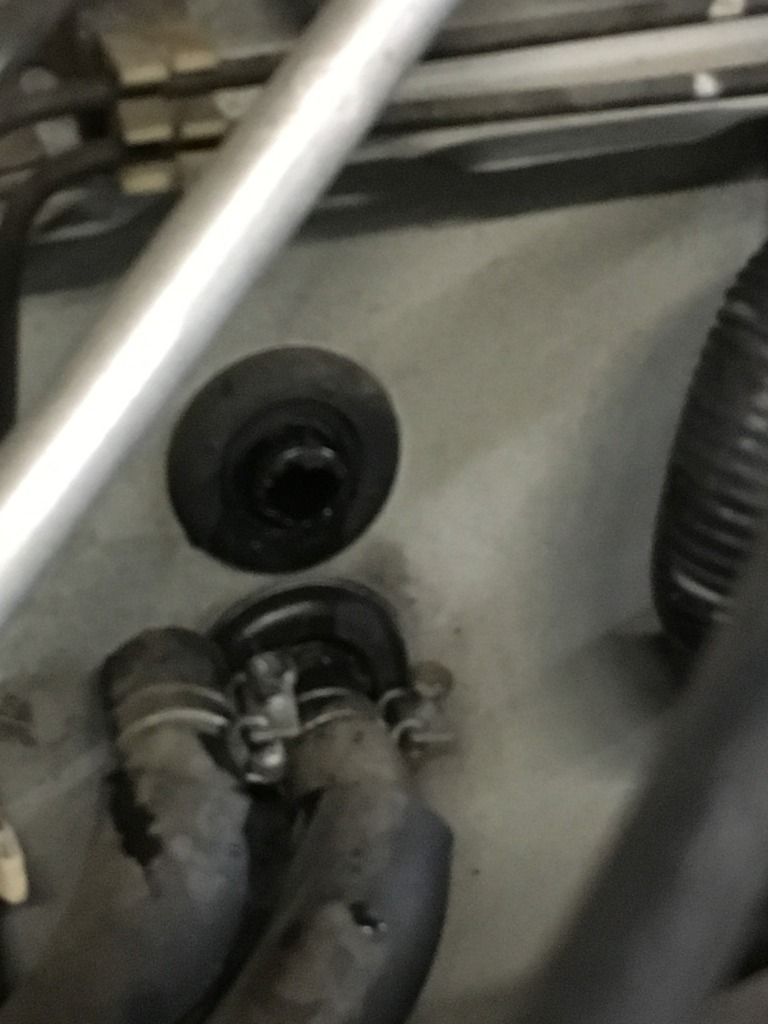 After
The body lift requires removal of so many parts and you have to remember to put them all back, AND YES YOU HAVE TO CUT TO BE ABLE TO GO INTO 4LO. I didn't think I had to because it seemed like it was fine before starting it up, when I started it up tried to go into 4LO and it screeched, now I have to take it all back apart and cut.
I raised the bumpers up two inches as I do not wish to spend thousands on bumpers, I like the originals. I do however need to paint over the horrible job someone did on the front bumper. My grill is missing in all pictures, I'm fabbing up a RBP style grille and will share that when I am completed.
I measured before and after, almost ten inches after tires. The ride was ROUGH before alignment, I suggest not driving it anywhere besides to your nearest shop for an alignment.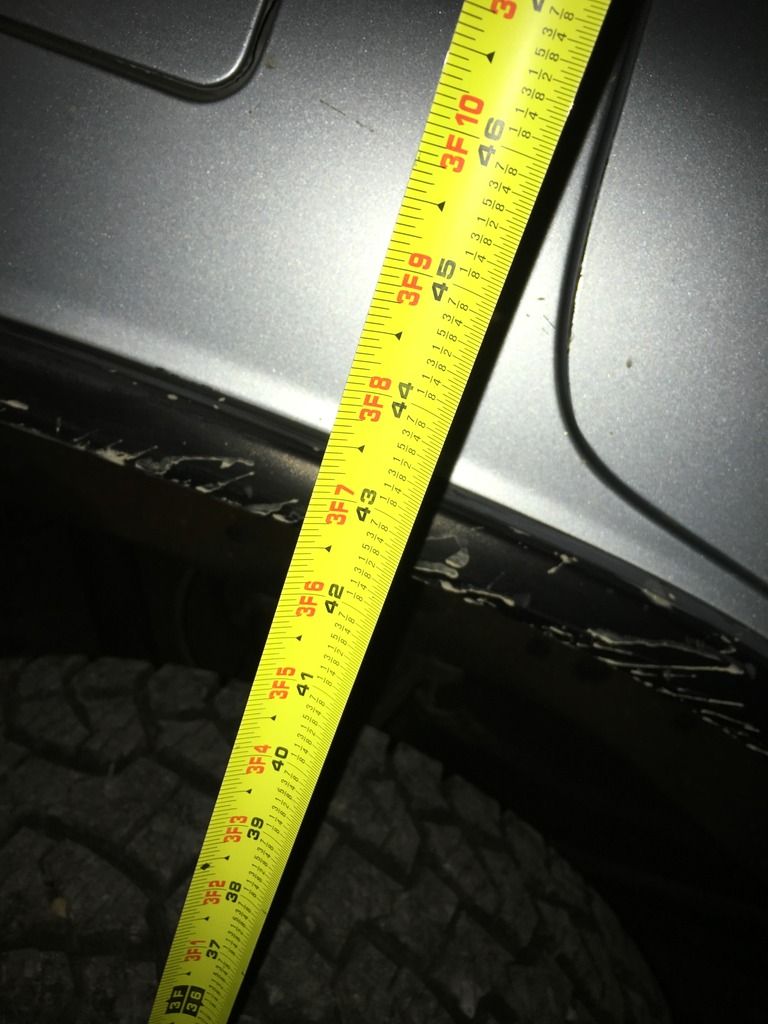 I still had to cut quite a bit of plastic to fit 33s while turning, hell they rubbed going straight.
Overall after the alignment I'm extremely happy with the X! I'm gonna throw my full size spare on top and start thinking over more stuff to do lol.
Please be prepared for the body lift if you wish to go this route, it was truly frustrating. However some have had success in doing it in one night. Buy extra washers just in case. Every X is different print as many guides out as you can find on the body lift, you'll notice some people have issues on some things that others never even mention. I did not have to do anything to brake lines or gas filler tube. Some however had major issues with those. Thanks to everyone here that answered my questions throughout this!
Here's random pictures I took of the X as it was being done.
After 5 inches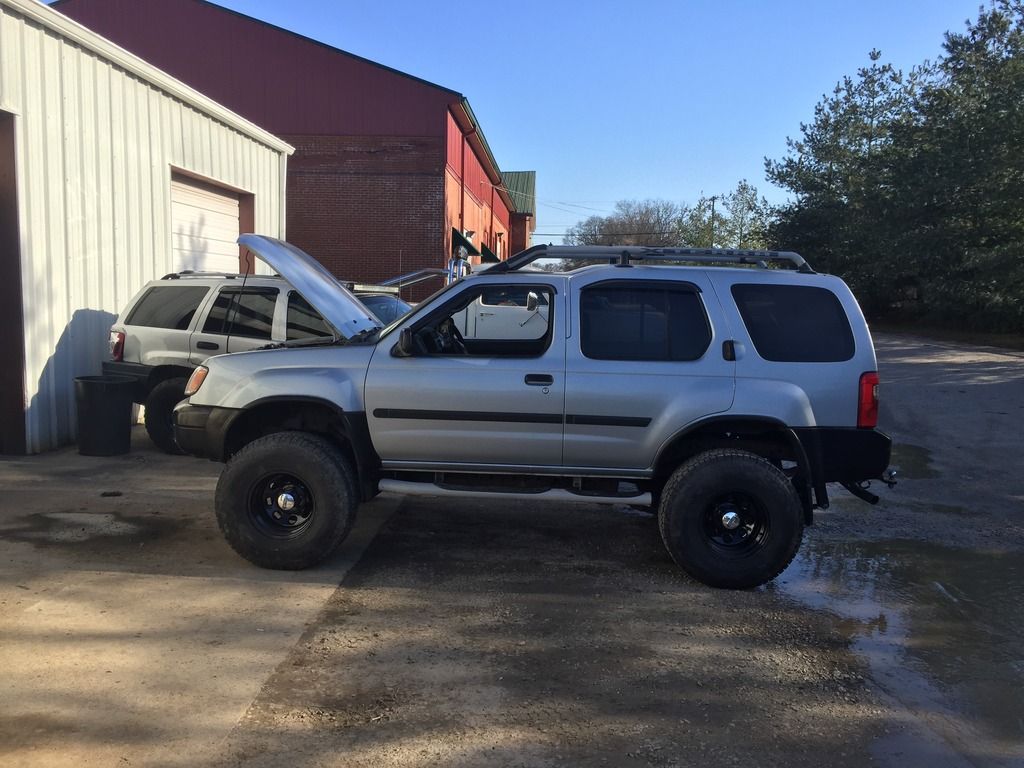 After 5 inches
After 5 inches
After 5 inches and finally got front bumper on
After 5 inches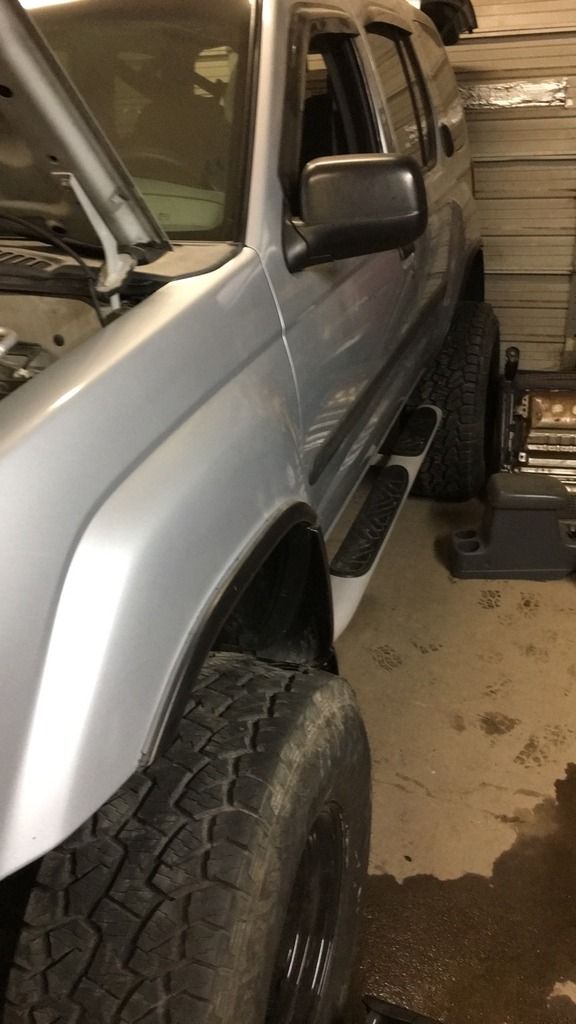 UCAs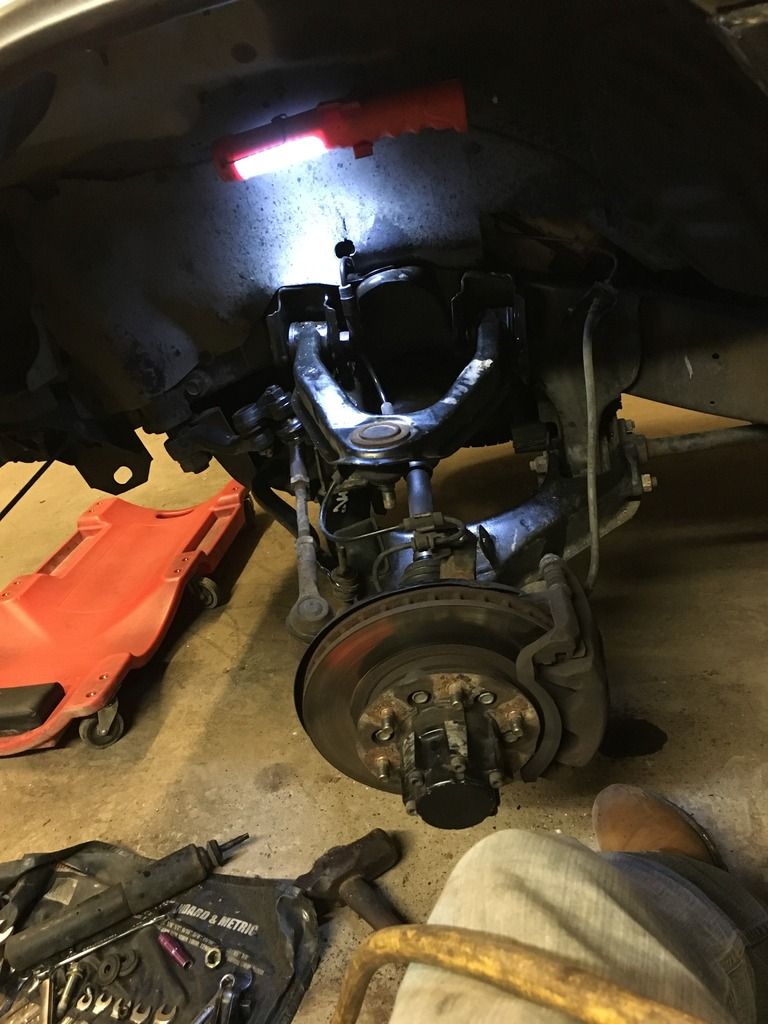 UCAs
Me with UCAs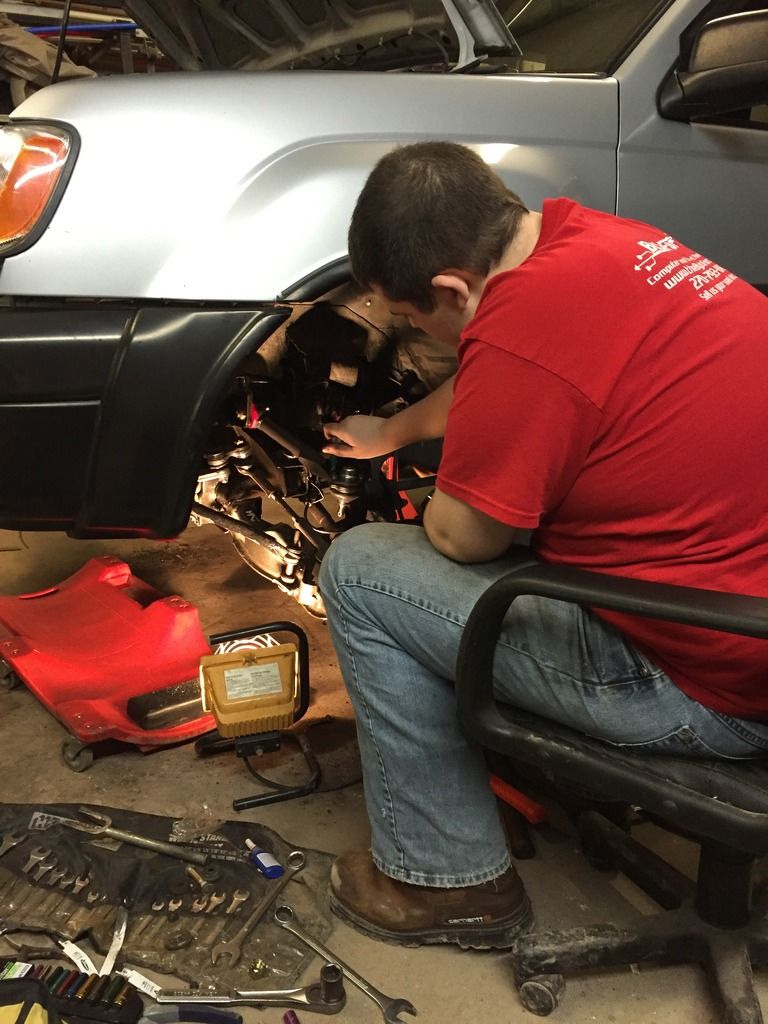 In the middle of doing UCAs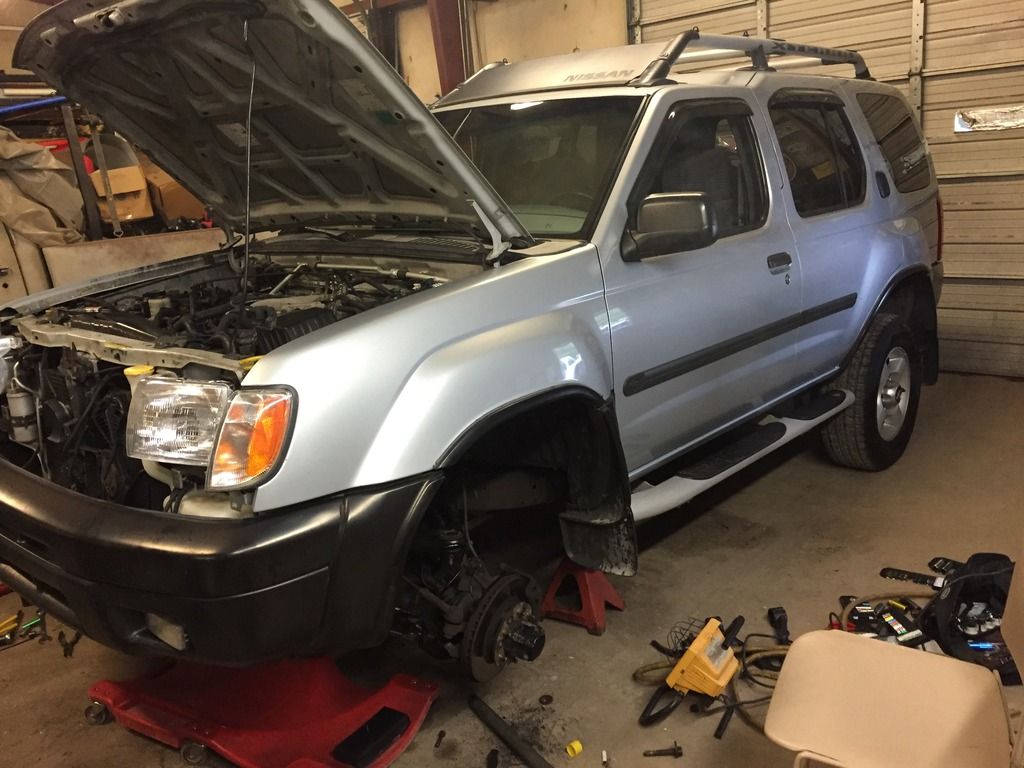 Me cranking those torsion bars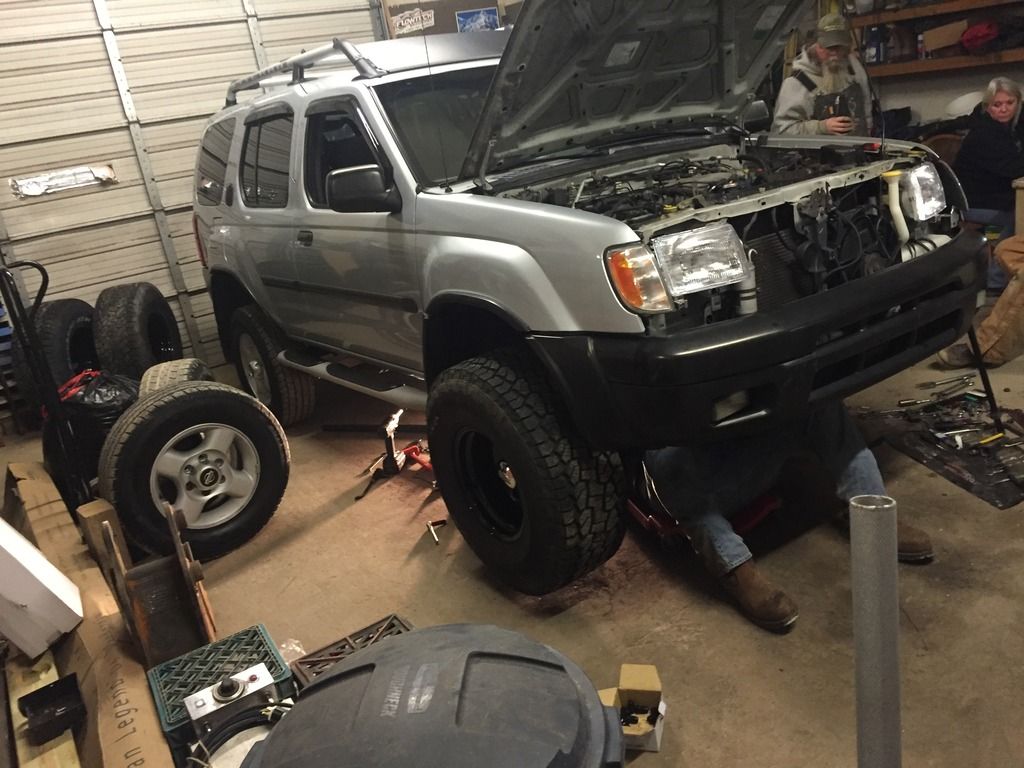 After UCAs and before shackles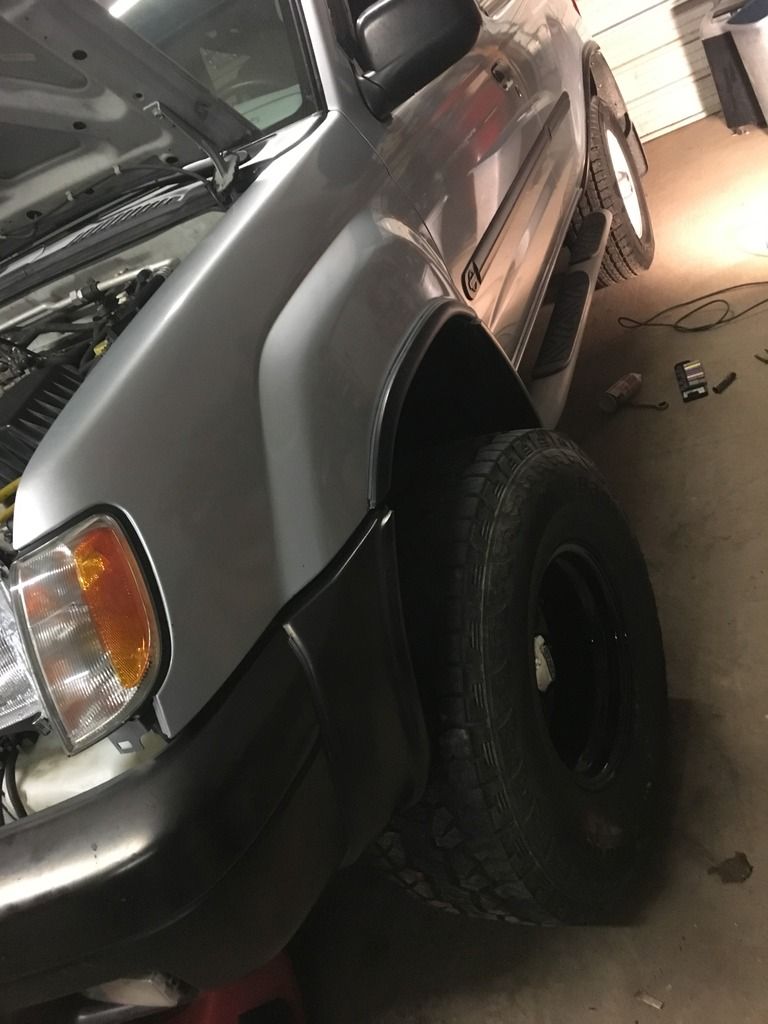 after shackles and UCA but before body lift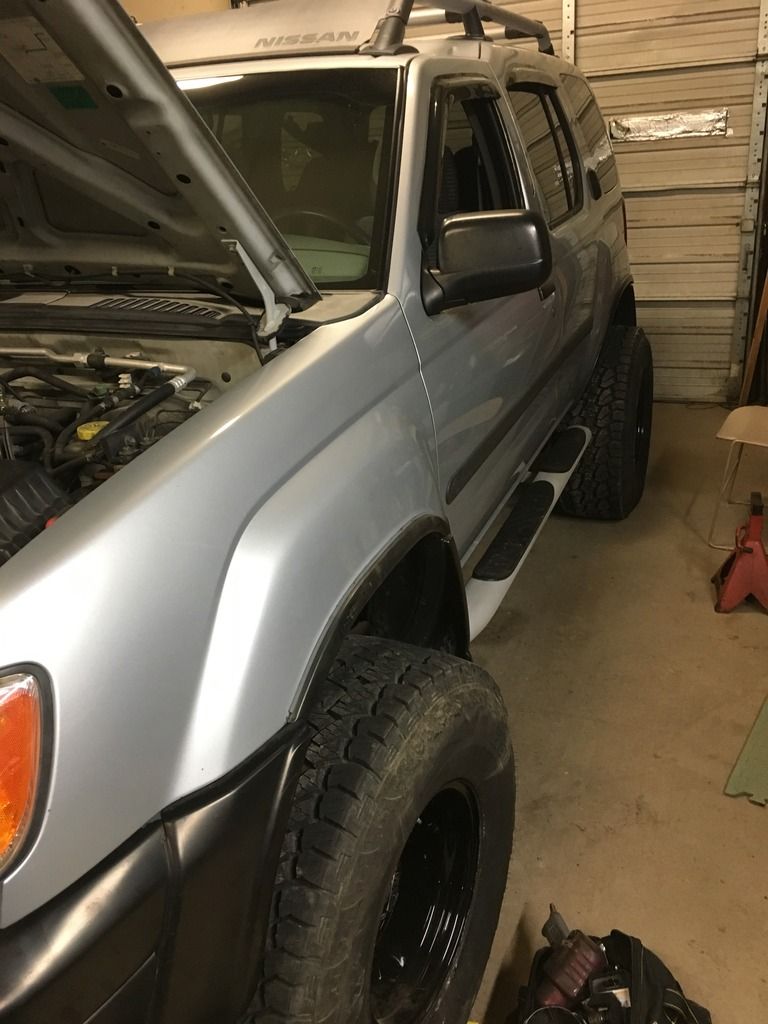 after shackles and UCA but before body lift
Installing pucks - anyone else have to remove those sleeves for everything to fit? Only like 6 and different style sleeves but they had to come out not sure why no one else ever mentions these in their tutorials
Don't lose these and remember where they went because some of them are different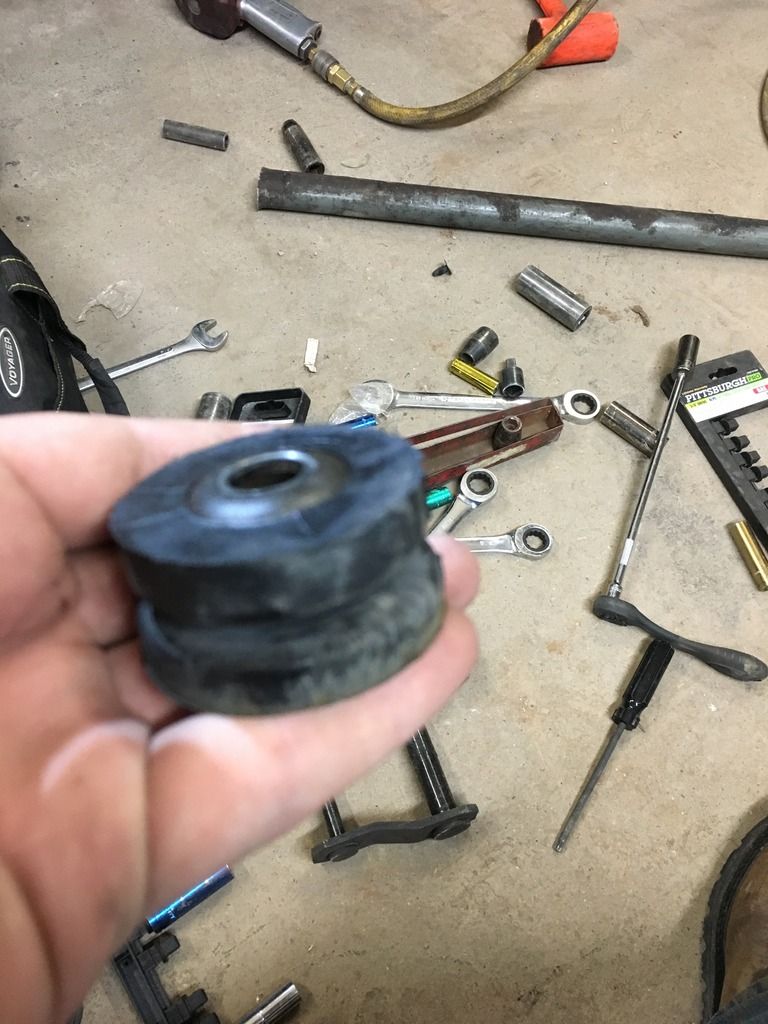 After UCAs but before shackles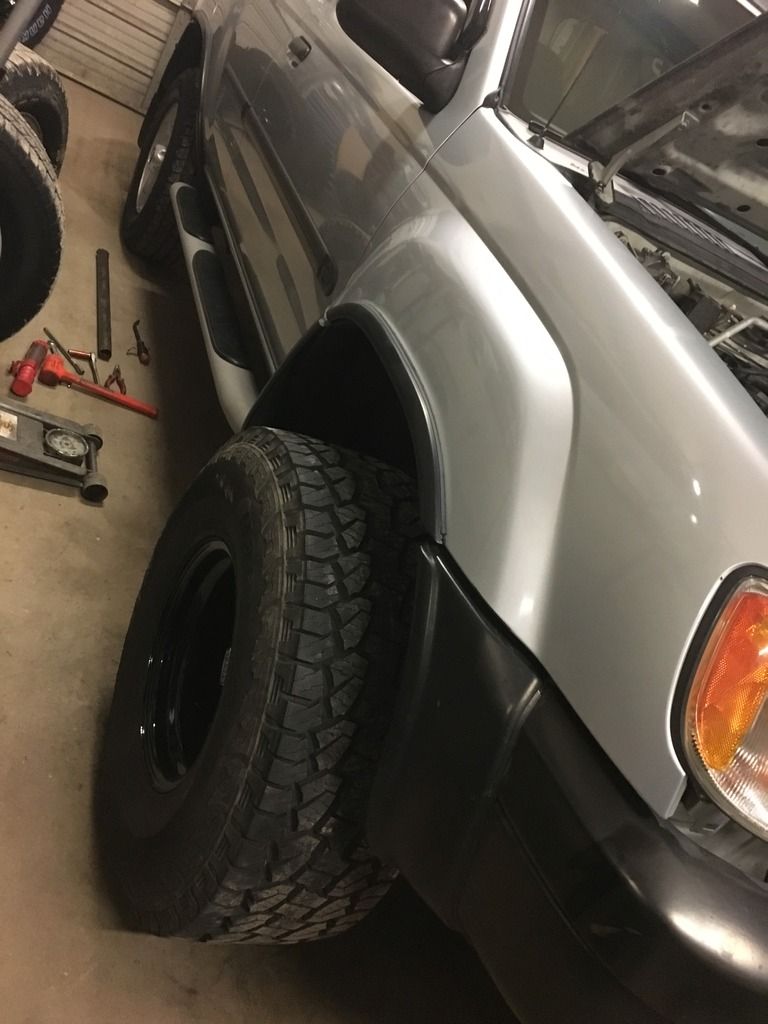 After UCAs but before shackles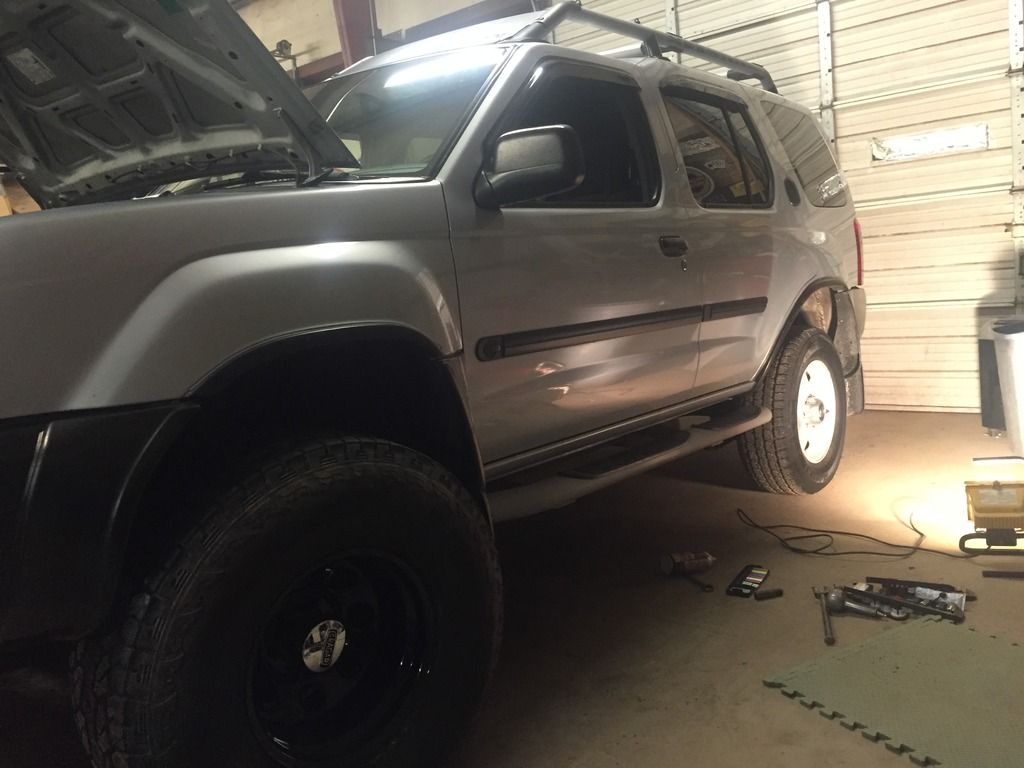 Torsion key
Torsion key as well