Wiring BLUESEA Fuse Box and CB
I finally got round to instaling my blue sea fuse box and cb radio/pa system today...
The red wires running along the firewall are going to the cb. I'm going to put it all in that black hose stuff when I have all my lights etc wired up.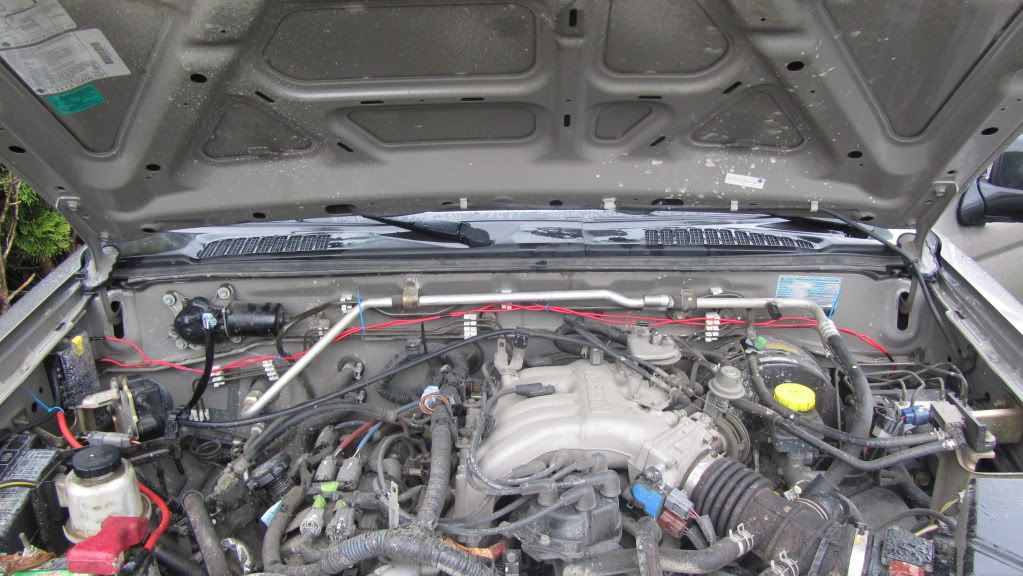 The wires going throu the grommet... I only had red wire so I wrapped black tape every few inches on the negative wire to destinguish between the two.
My wife drives the X to work most of the time and she didnt want the CB on the dash or anywhere in sight lol this works pretty good thou.
I had it all wired up and when I went to put the fuse in it kept blowing ... uuggg short somwhere... sure enough I had forgoten to tape up a connection and the two wires were touching at the connections. Its all working now thou.
I hooked the CB up to a 3' Firestik antenna with a rear hatch mount..