Hey guys, here's the pics from my Mojave Trail trip last week. It was really amazing. The weather was perfect, 80s/90s with a little rain here and there with cool nights.
My buddy Adam and I started off the trip by putting a Lev-o-gauge in my X just to be sure we didn't over extend ourselves.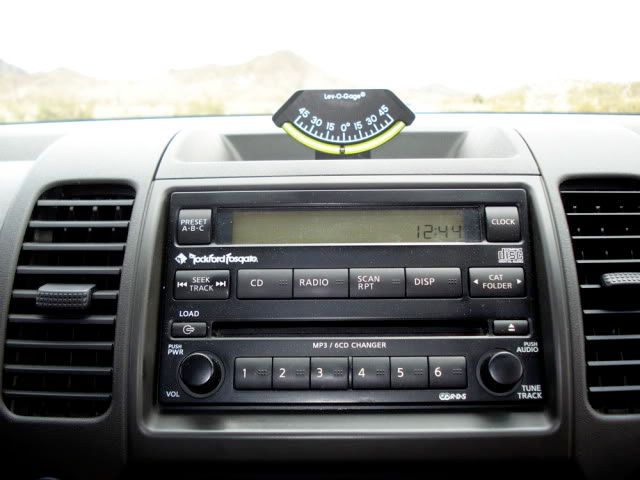 Then we hit the road. Here's Adam. The only time I let him drive was on the highway because I feel that if anybody is going to stuff my truck into a boulder it had better be me.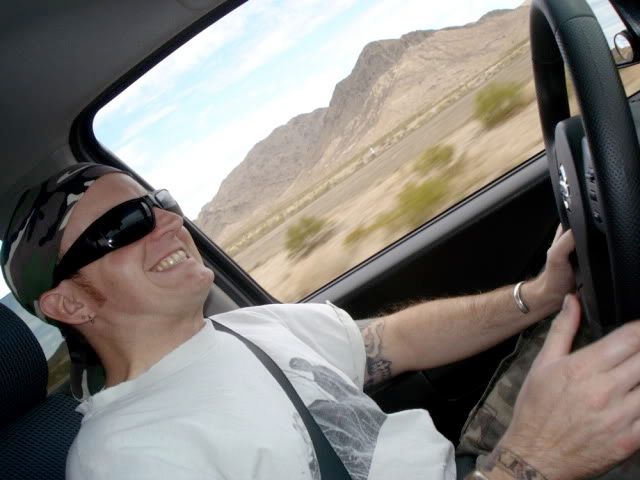 We stopped at the Mobile Station in Needles as advertised, waited until after 1pm just to be sure none of you guys changed your mind about joining us, and then hit the trail. Once we actually got well into the desert we stopped to take in the scenery. Notice my front license plate.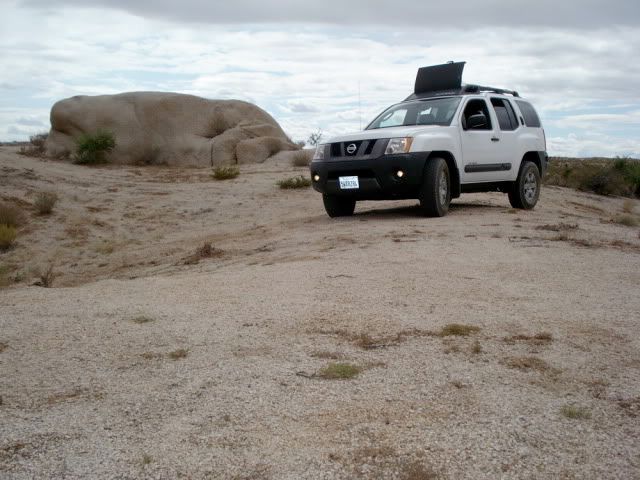 We ran into a desert tortoise who held us up for 15 minutes before he decided to crawl off the path.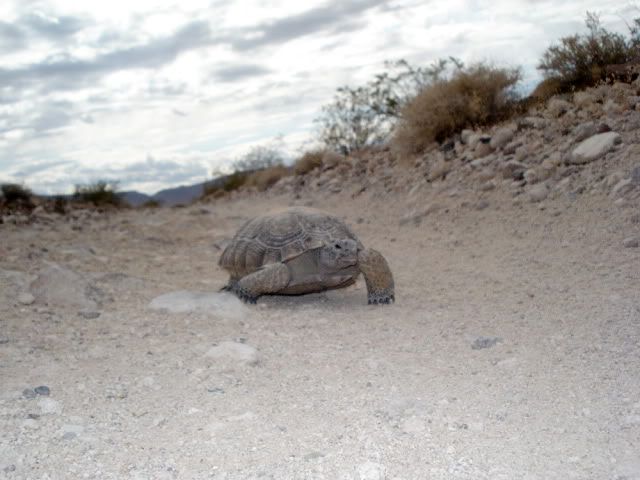 Then we found a rubber shark in the middle of the road.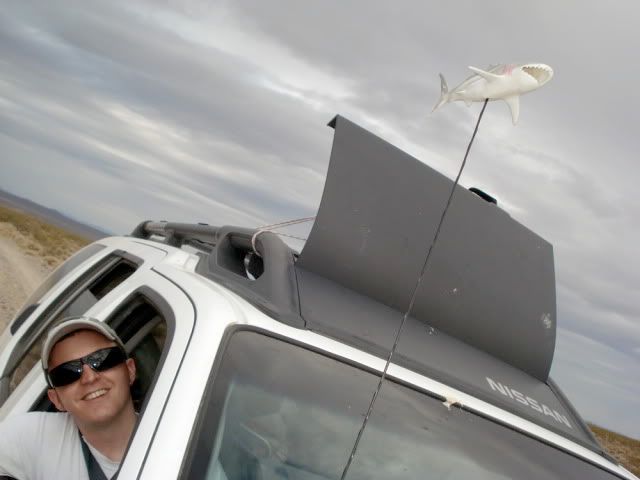 We stopped at a Civil War fort that is next to an actual flowing spring in the middle of the sometimes scalding desert.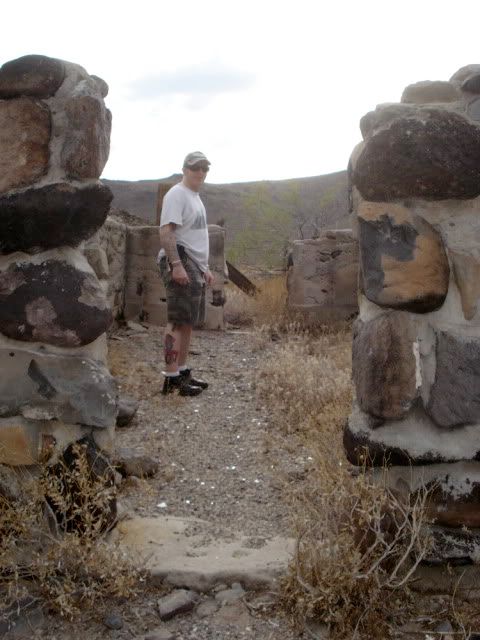 Here's me next to petroglyphs near the fort.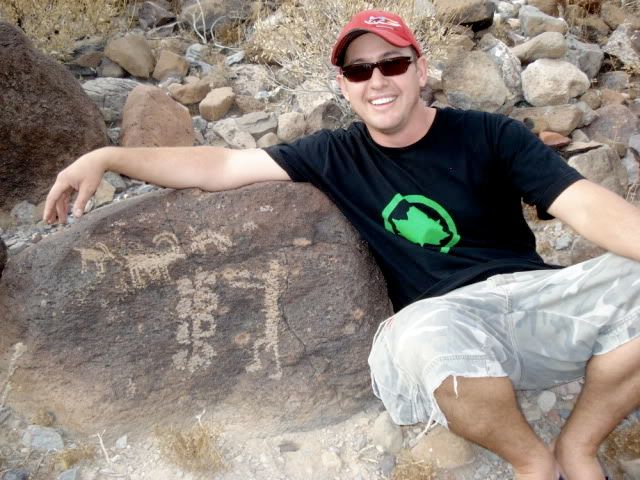 Me taking video of the sunset at out first campsite.
Next day we hit the trail again, moving west.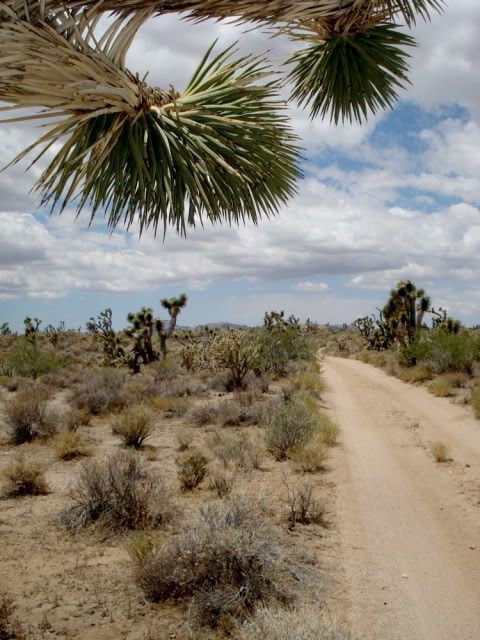 More trail..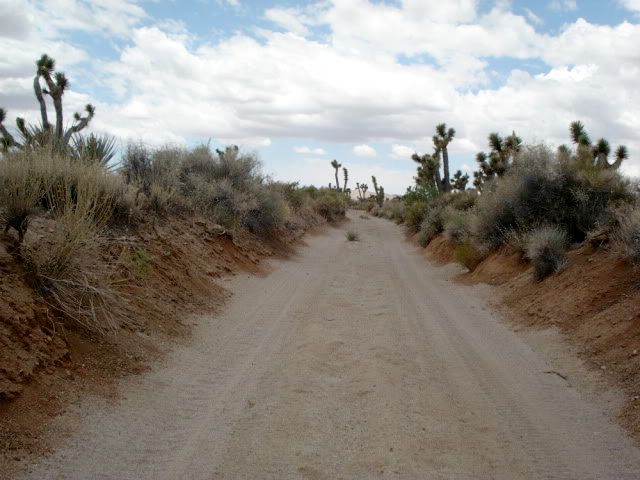 We stopped to hike at an amazing canyon complex called Hole In The Wall.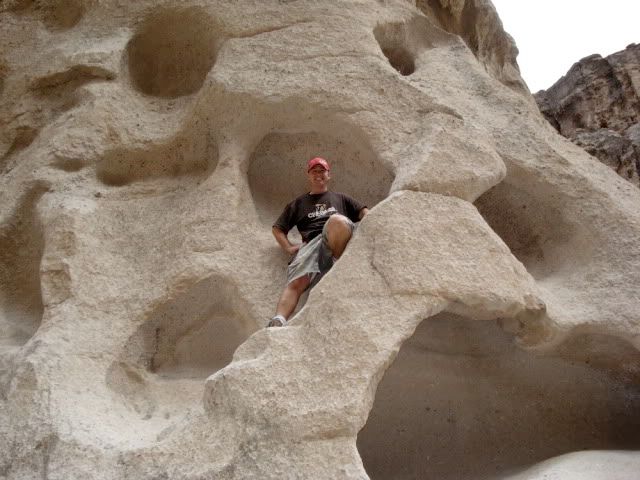 And to photograph a Union Pacific freight going slowly through the desert.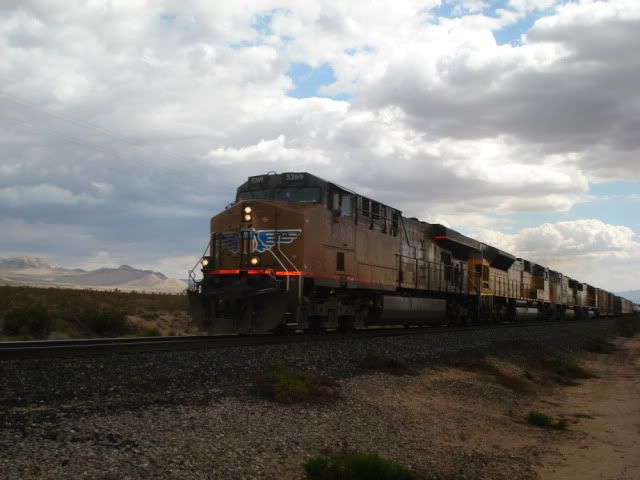 Half way through the trip we made it to a US Forest registry point where we signed the ledger.
Thoughtful travelers leave supplies in the registry box for those in need. Note the condom.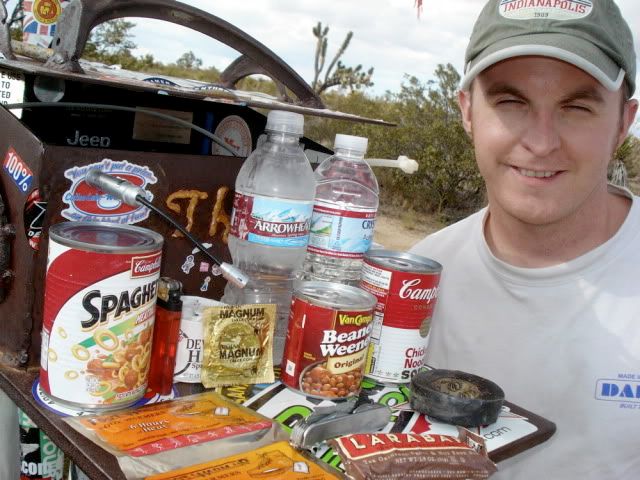 Then we found a funny little memorial with frogs, turtles and pocket change. Here we decided our shark would probably prefer to hang with the frogs, so we left him there.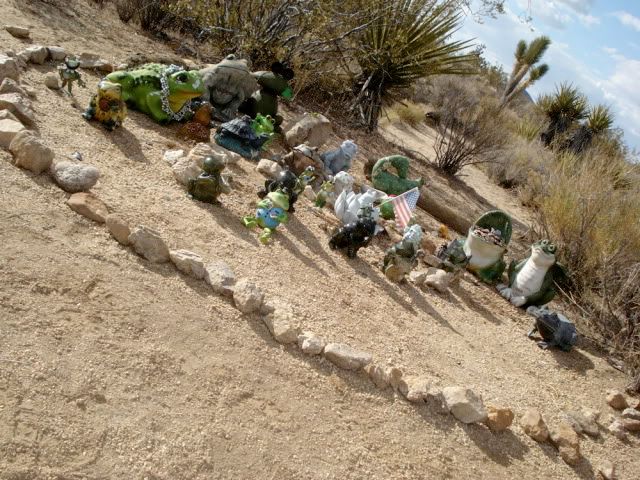 Adam hasnt been camping in 15 years and was very proud of the fire he made on our second night.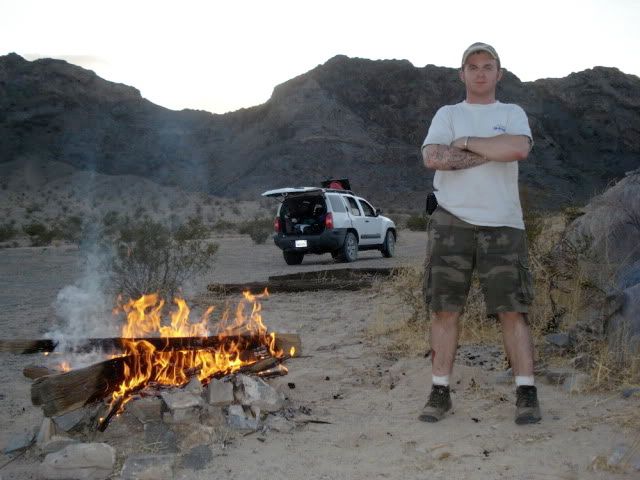 Stopping to add a rock to the pile in the middle of Soda Dry Lake.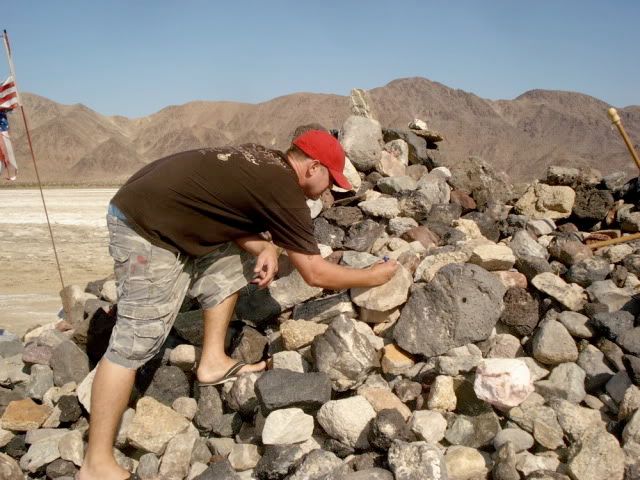 Sand dunes.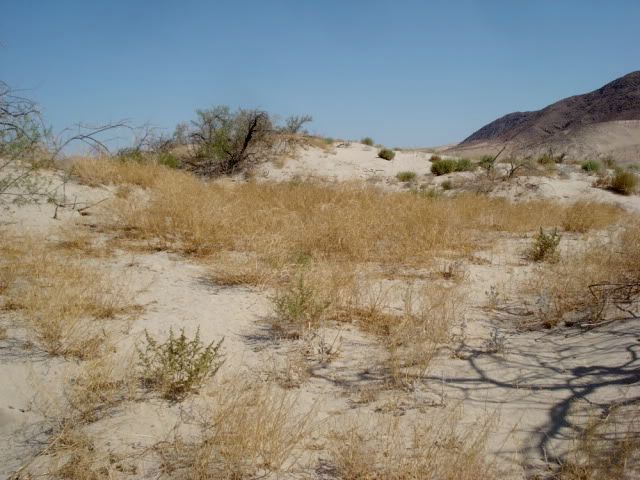 Finishing out our trip, I wade into a water crossing to be sure it's not too deep to cross.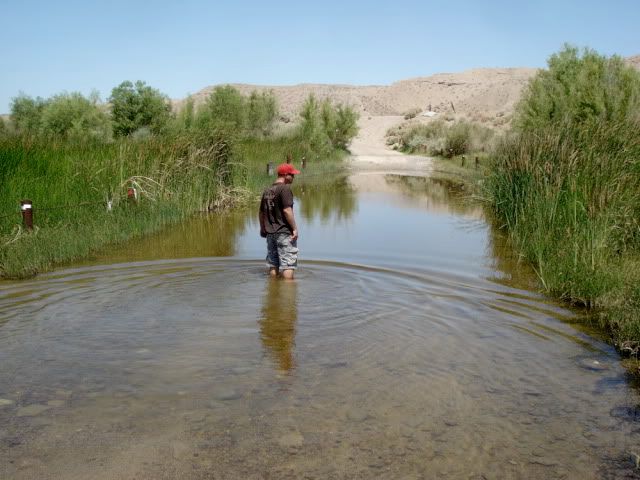 Taking the plunge.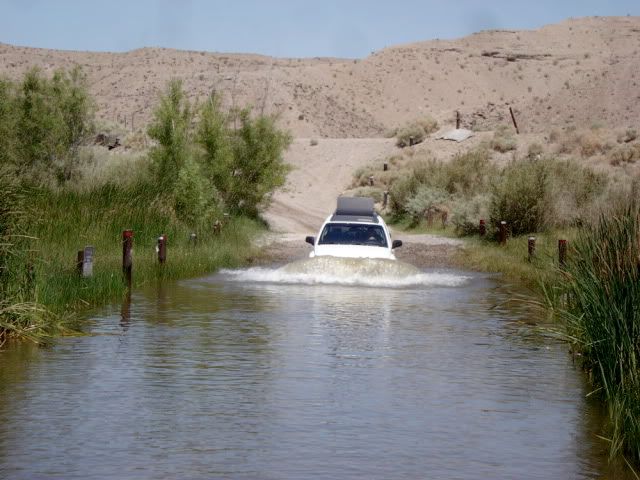 Xterra crosses with ease, unfortunately my front license plate popped off in the water and was never seen again.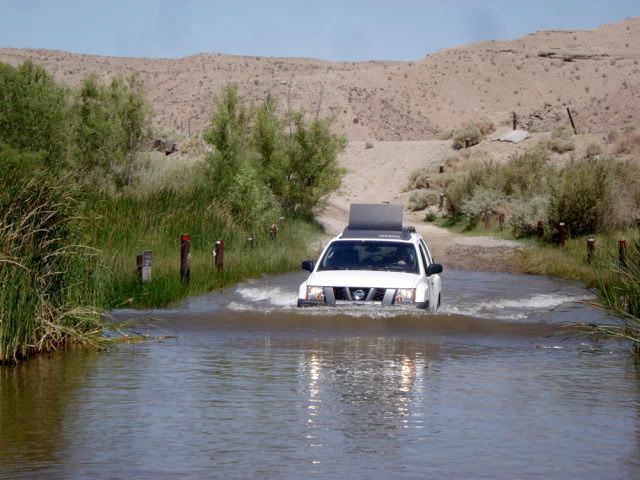 Calico Ghost Town.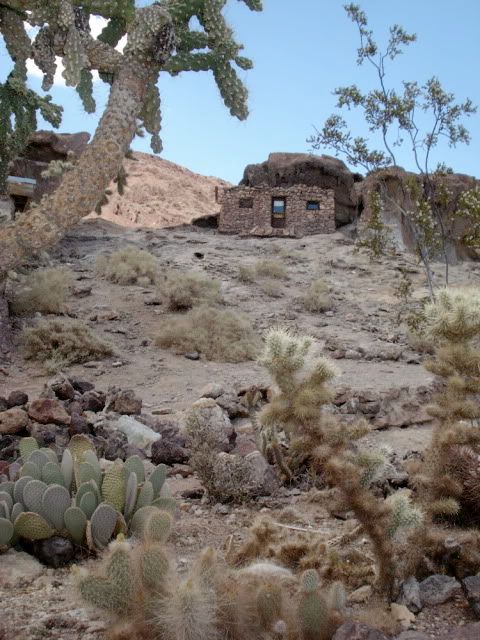 A mine shaft.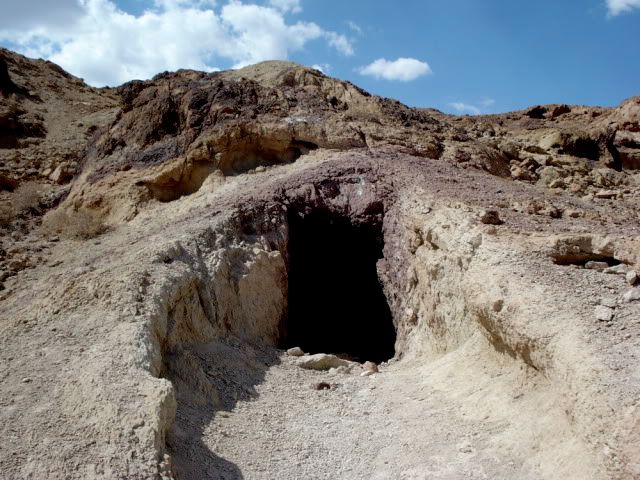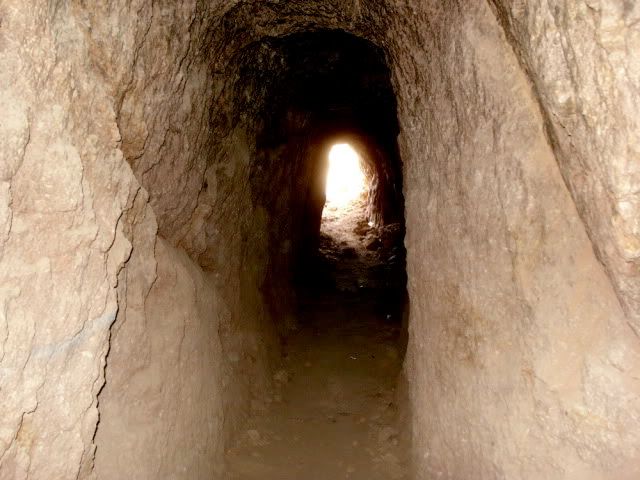 Adam under a rock arch. Notice the lack of license plate on my X.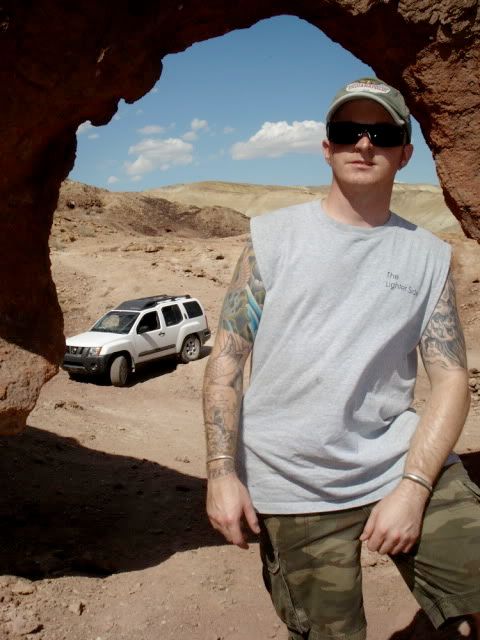 So thats it. The trip was amazing and I can't wait to go again. There were so many amazing sights and side roads we took that this thread would be way too big if I included all my pix and their descriptions, so I'll let you guys join the next one if you want to see historic Mojave Trail. If anybody decides to try this trail, enjoy, bring lots of water, and do me a favor, check around in that last water crossing near Afton Canyon Campground for my license plate.
:nick-big: