as much request by Janelle...here is my build thread.
My old 1994 jeep, upgraded to a 2002 Nissan Xterra (and I know what you are thinking..and yes they are the exact same color. lol)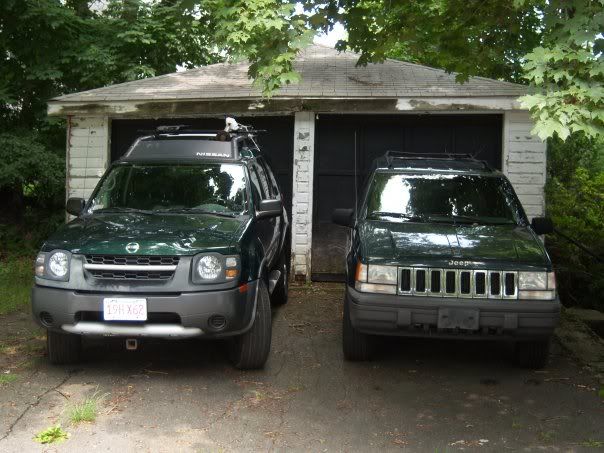 My window sticker...and yes im getting between 15 and 19 mpg..hahahah lol jk
my cobra radar detector and nissan sticky mat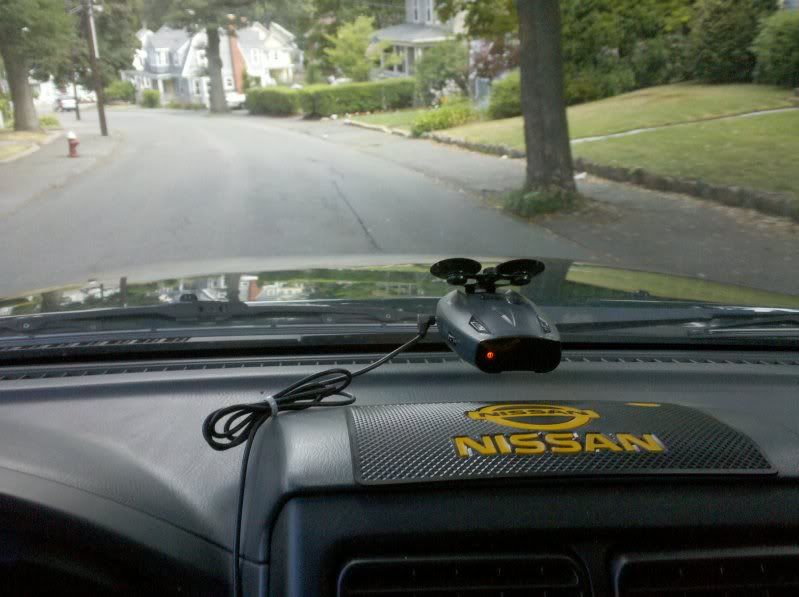 My alpine radio with ipod jack and aux input (BUT NO CD PLAYER! WTF) also my midland cb radio that i hacked to have a headphone jack. that i use to place ice cream man noises as well as police sirens and any old music over my 100watt pa speaker
and this is what my radio powers three ten inch jl audio subs in a custom box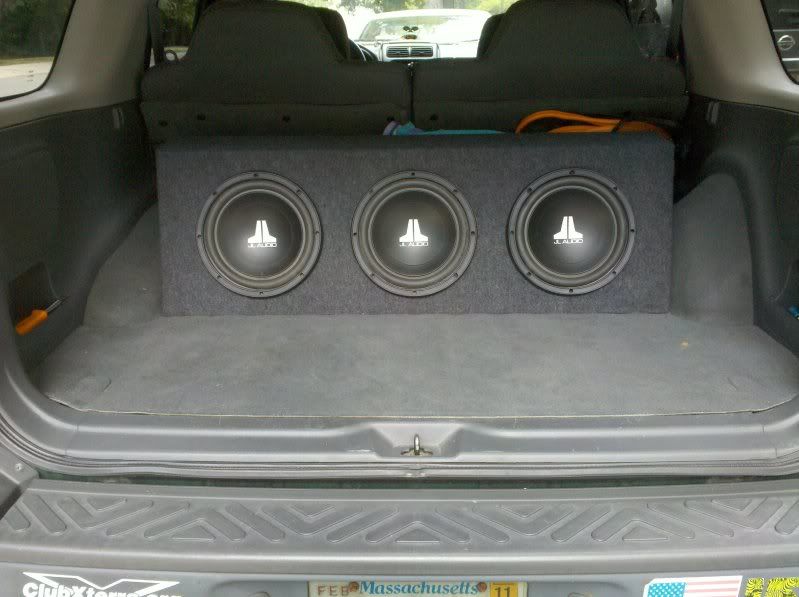 my assorted stickers including thin blue line, cx, xterra 3rd break overlay, burton, dc, and AMERICA!!! and i got a nissan on both sides with flames.also my tail lights are smoked.
foglights and headlights. the stock headlights and foglights will BOTH have 6000k hids next week so no picture but here is the front of my X. the center fogs have 100watt hallogen bulbs and are protected by metal mesh.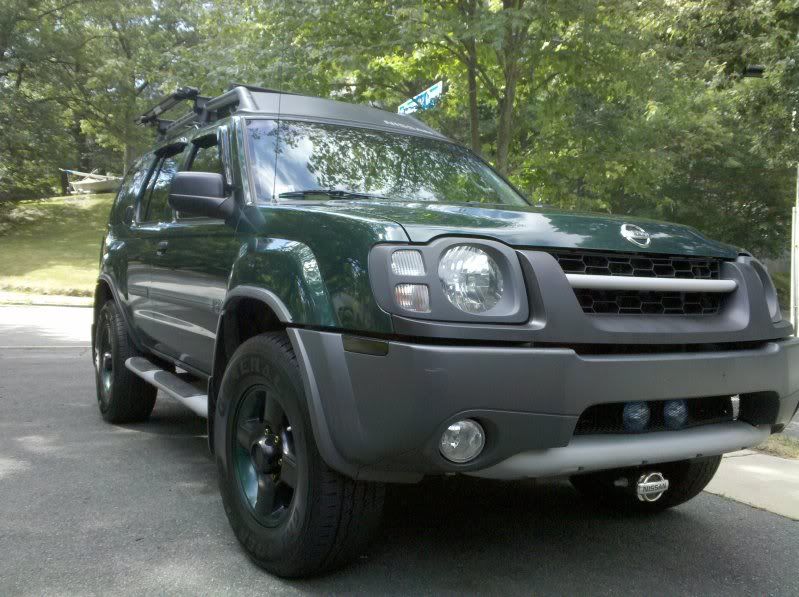 my cold air intake..brr its cold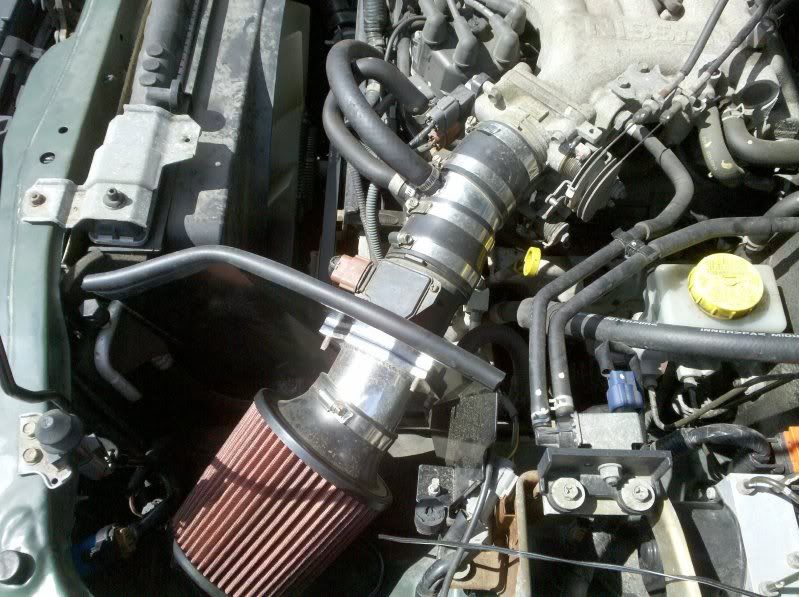 Flowmaster 40 series with a magnaflow tip from my buddys stang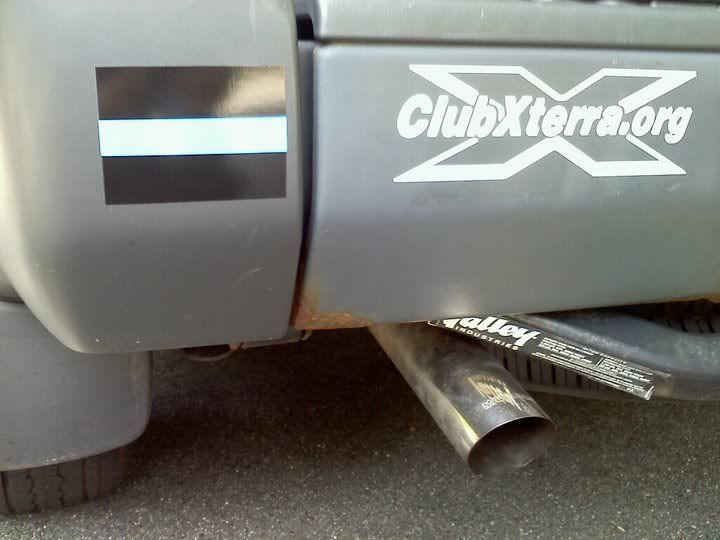 my roof racks that allow me to hold 4 snowboards and 2 bikes...and you can see my cb antenna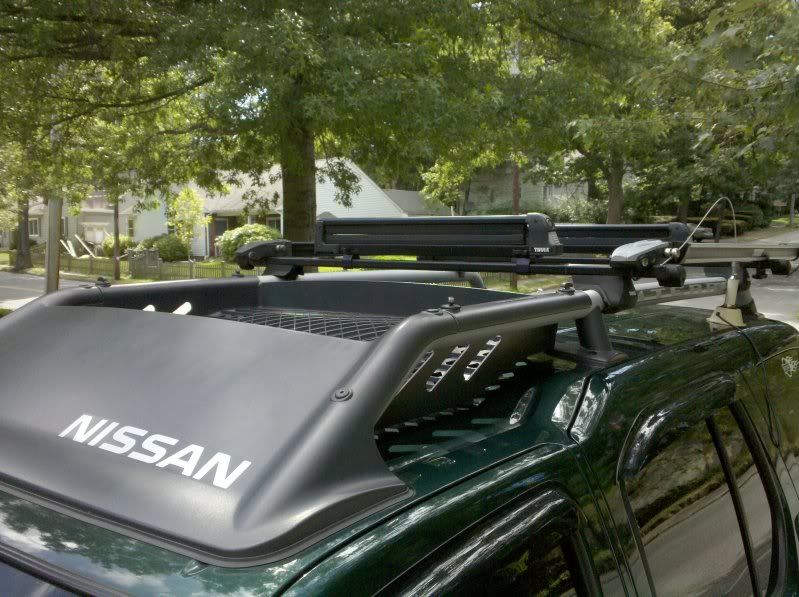 very proud of my two tone rims. black and green...so awesome...did them myself
and the final product for now is below. i will be getting in channel vents within the week. but will look simmilar