Discussion Starter
•
#1
•
I'm gonna start this first by saying that this is a pain in the backside. Times ten. If you think you're ready to tackle this, be ready with patience, a friend, and lots of time.
Also- this is on a 2001 XE. This may or may not be the same for other first gens.
Whatcha Need?
Two Moog Lower Ball Joints. Part#K80591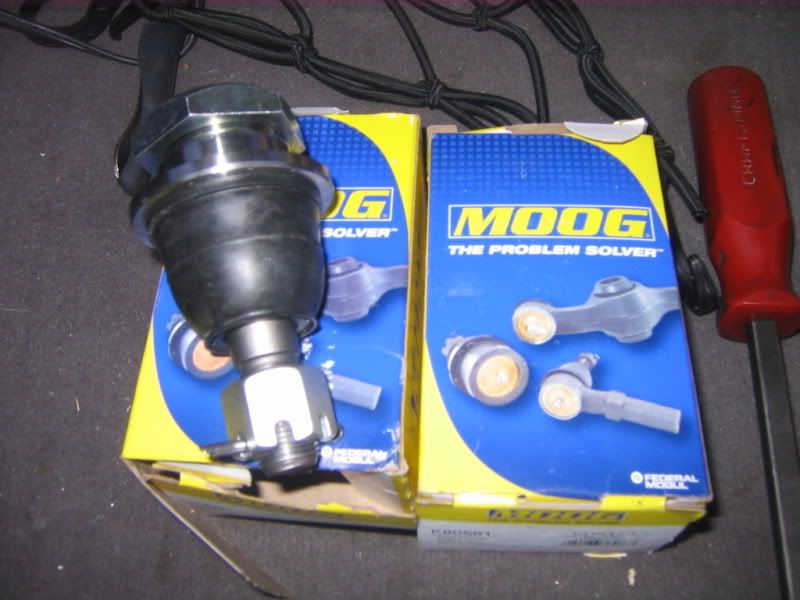 A 1-7/8" socket or open end wrench. NOT CHEAP and you'll never use it again. so borrow one if you can.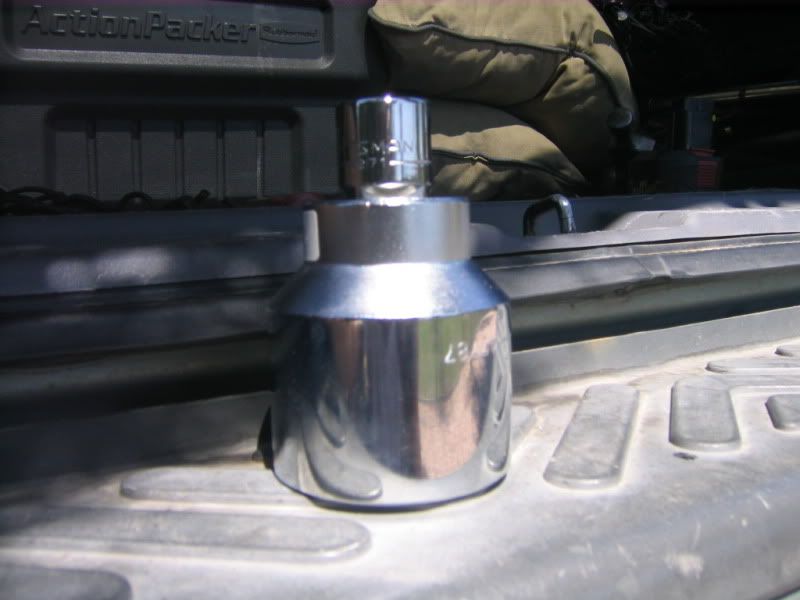 also- the standard mix of sockets and wrenches you normally need for our trucks. 22mm, 17mm, 12mm,
a sawzall or angle grinder with cut-off wheel.
i rented a ball joint press- but it was definately not needed. save your money and time.
Start by removing your wheel- obviously.
if you look closely- you can see that my lowers are wrecked.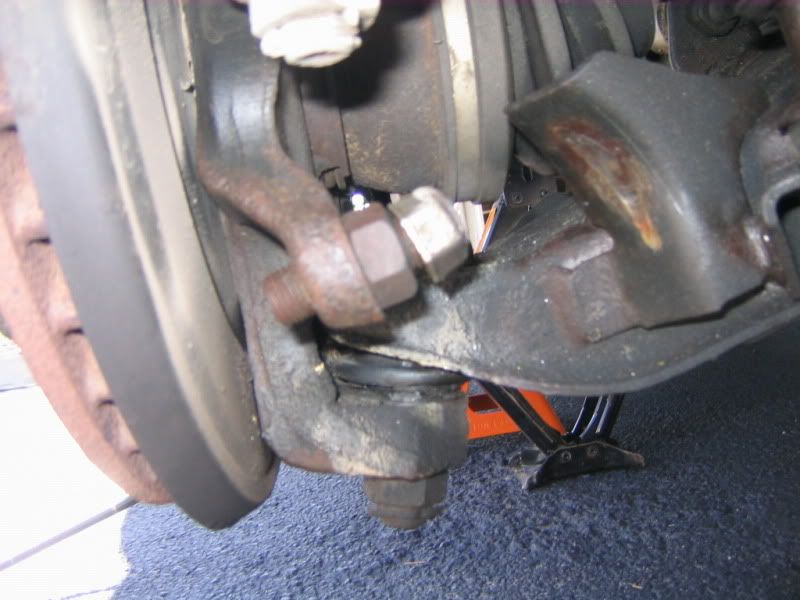 next is to remove the holding pins on your upper ball joint, lower ball joint, and tie rod end. proceed to remove the castle nut on the lower ball joint.
this will be a 1-1/16 socket- which i think is also a 27mm- but don't quote me on that.
With that out of the way- remove your upper ball joint and tie rod end. a 22mm open end wrench and pickle fork come in handy here.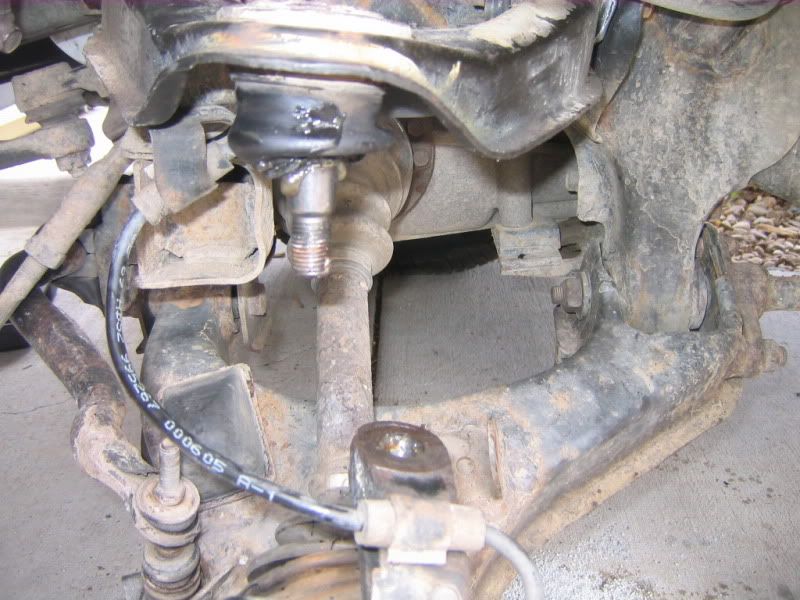 now this is where the rust from michigan slowed me down. A lot. so this is just the method i used. you may not need to do this. sit back and look/think for a second first.
Take your jack and support the LCA
Using your sawzall/angle grinder- cut the lower ball joint in half BETWEEN THE KNUCKLE AND LOWER CONTROL ARM.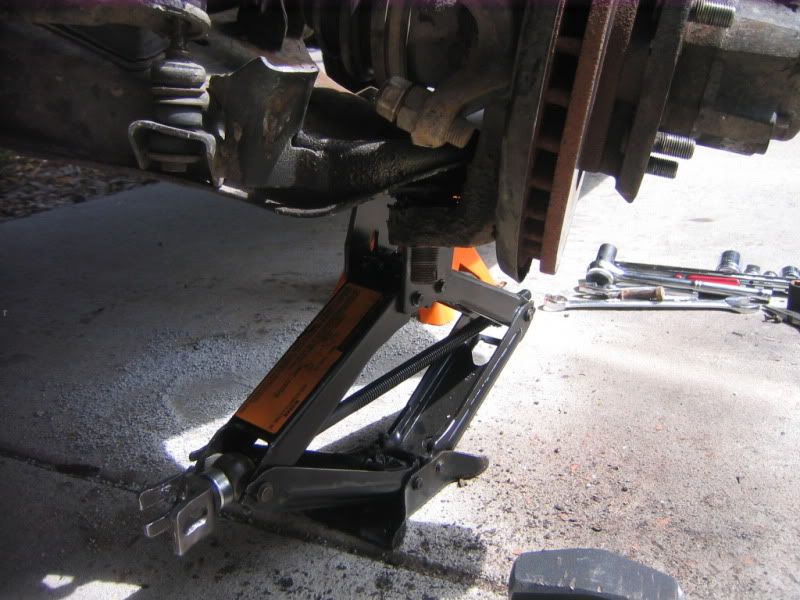 now that the knuckle is hanging there- remove auto hub and split ring holding the knuckle to the spindle. this will require a 6mm hex/allen and a pair of split ring pliers.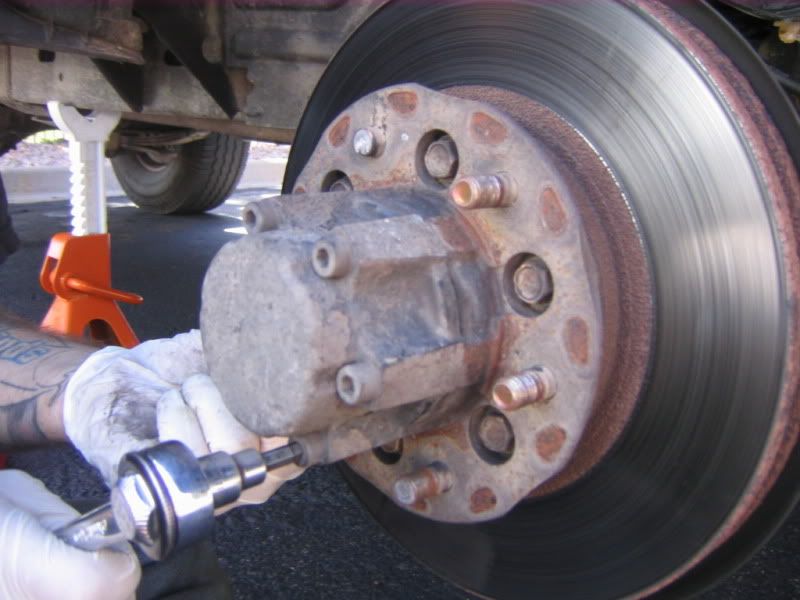 remove the 2 12mm bolts attaching the speed sensors and your knuckle should pull right off the spindle.
I stopped taking pictures here cuz i was mad as hell.
with the knuckle face down on the ground- take your BFH and hit the THREAD side of whats left of your LBJ. should pop right out.
now use your 1-7/8" socket to remove the top nut on the LBJ. Couple swings with the BFH and it will pop right out. provided you still have the LCA supported.
NOw clean up your LCA real good and then blast it with some white lithium for good measure.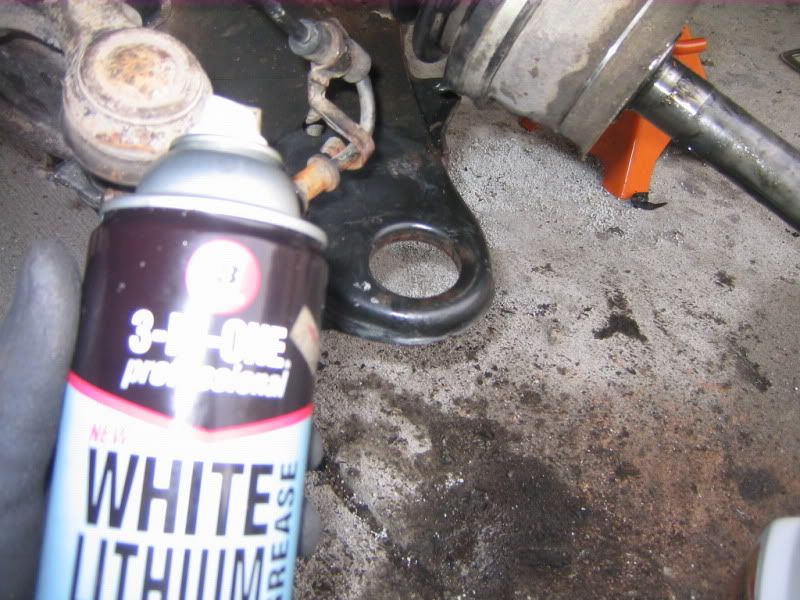 Insert the New ball joint in the LCA from the bottom and with the flat side of the nut
UP
draw the ball joint into the lca. loosen, flip the nut and proceed to tighten that bad beeotch up.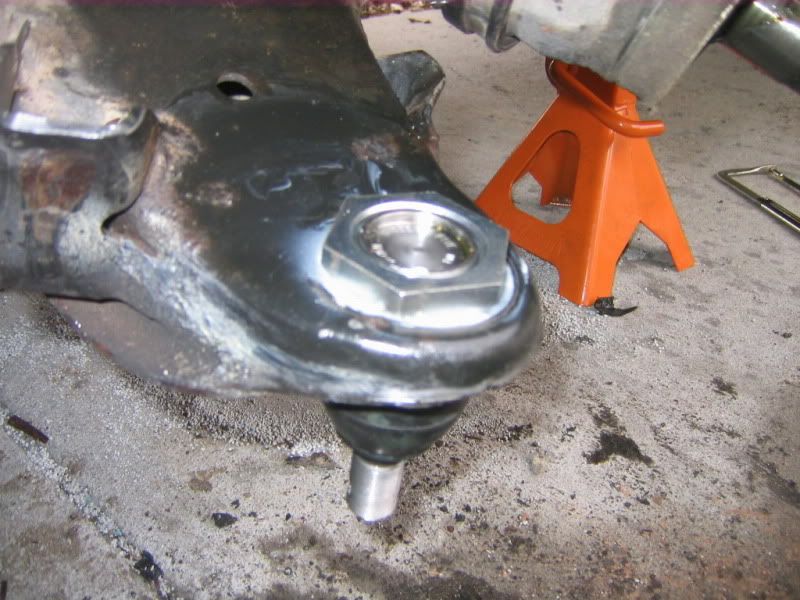 here's where a buddy is handy. all at once- you need to get the knuckle back on the LBJ while getting the spindle through the hub.
From here- it's all re-assembly.
Good Luck!