So my Mom and Dad came to town for a surprise visit over Fathers Day weekend. Of course I was hard put to find something special to do with the old man for dads day (other than brunch) and so I invited him to help me install the PRG lift that has been sitting in the garage for over 7 months.
Here's how it went:
First we took off the back wheels.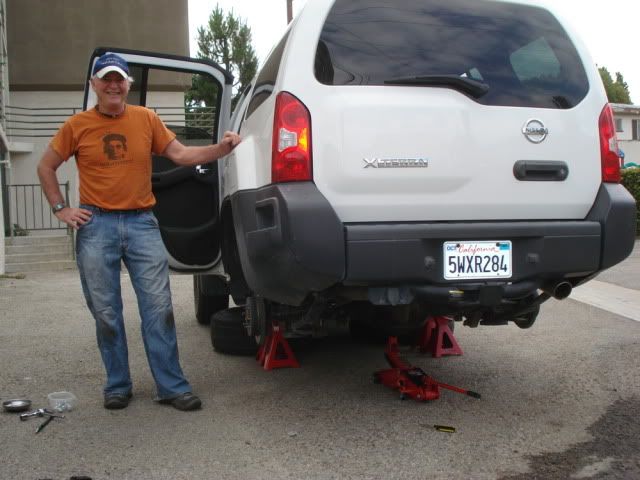 Here's me detaching the strut.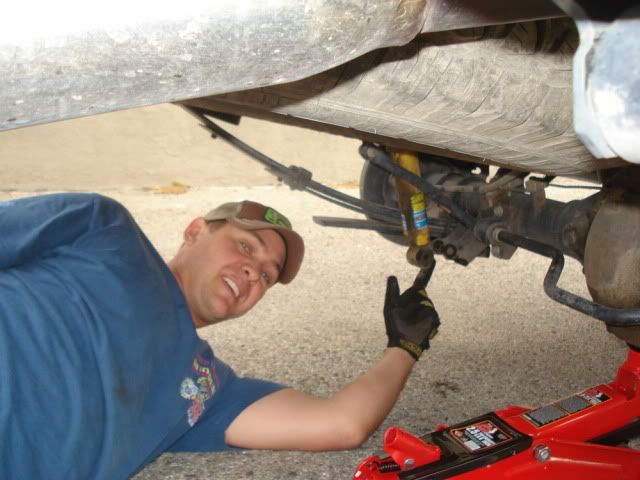 The other side.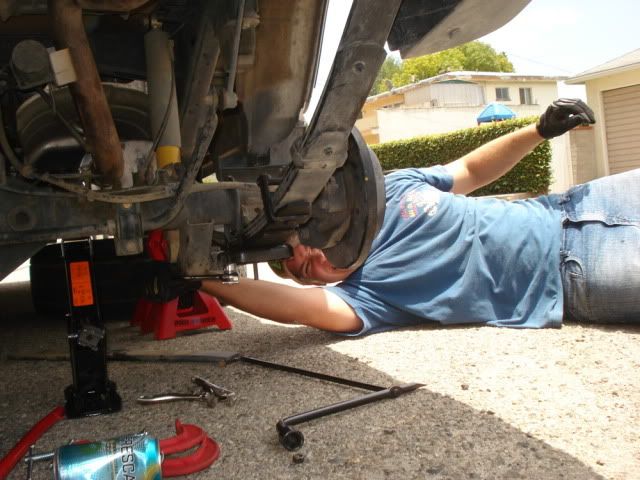 Greg's instructions are a little vague because they are written for Titan, Frontier and Xterra, so there are a few things that didn't apply to the Xterra, but one thing was spot-on, step 11 of his instructions specifically sez it "may take some aligning and cuss words". However, he forgot to mention the skinned knuckles. Here's me cutting the aligning bolt that came with my Deaver leaf pack. Greg mentioned I shouldn't over-tighten that bolt lest I strip it. Well...... I definitely over-tightened it. Way, way too much. Good thing it's only there to line things up...
Back end raised but not the front.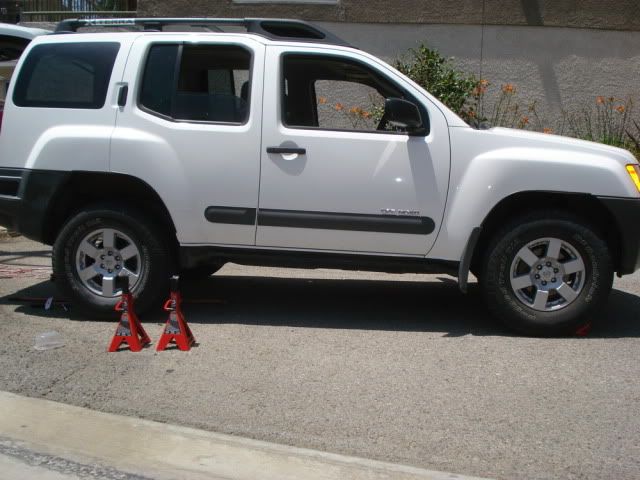 Here's the finished product.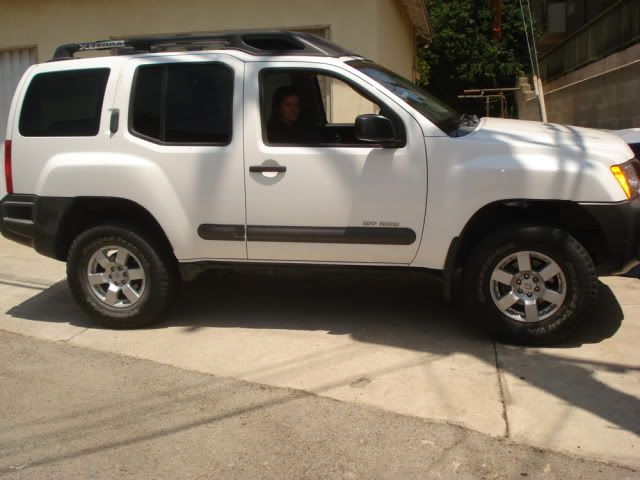 I'm really stoked. Next up: bigger tires.
:thumbsup-big: