One of the most important components of doing this is is to have properly inflated tires. This is imperative because you must be accurate when lifting up your X and improperly inflated tires will affect this drastically.
STEP 1
: Inflate all 4 tires to the same PSI
STEP 2
: On a level surface, place a jack under the front end. Center it. Have a friend view your X from the side. Lift on the Jack until your front end is parallel with the ground and the same height as the rear.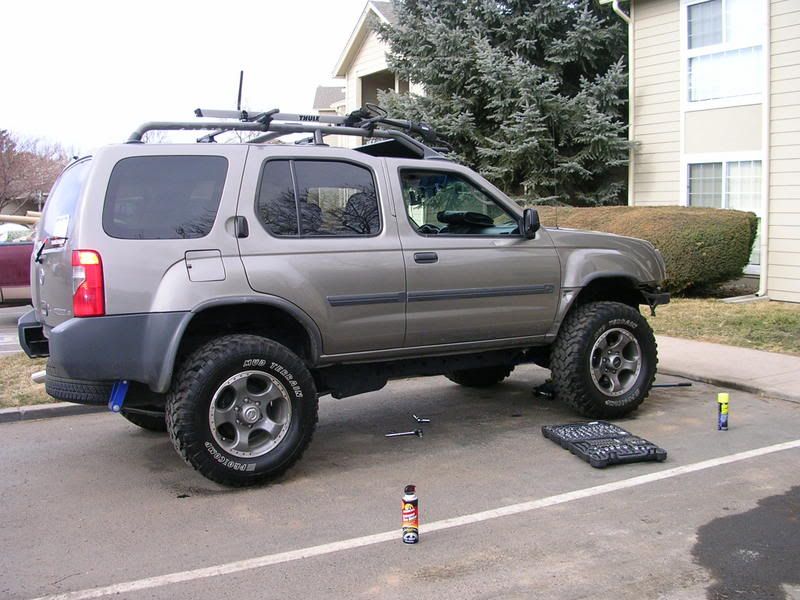 STEP 3
:
LOOSEN
up the Torsion Bar anchor nuts. It is not necessary to remove them completely.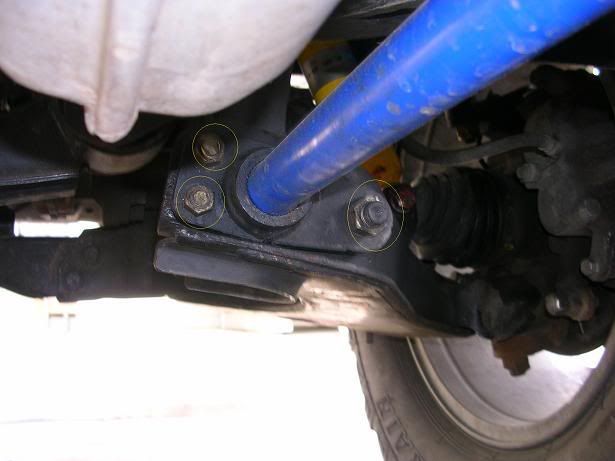 STEP 4
: Remove the Torsion bar adjustment bolt, nut, and locking nut. An easy way to do this is to hold the nut stationary while loosening up locking nut. I used 2 adjustable wrenches to accomplish this. After they are loose and there is a thread or 2 between them, then you may line them up and use one adjustable wrench on the two nuts. Take a 19mm wrench and remove the bolt.
This is what the adjustment bracket looks like with the bolt removed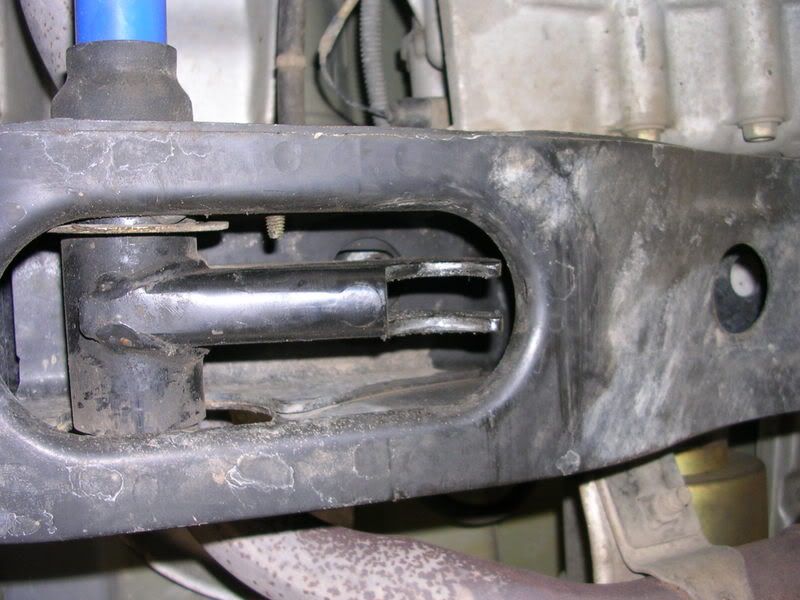 STEP 5
: Remove the torsion bars from the torsion bar anchor plate.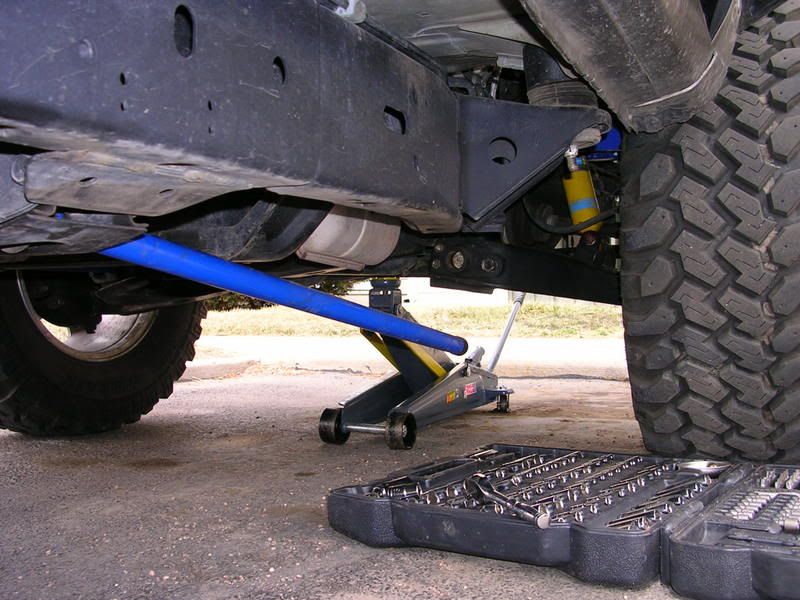 STEP 6
: Place the adjustment bracket at a 40 degree angle for the passenger side, and 140 degrees for the driver's side. Reinsert the Torsion bars so that they reflect those angles.
Passenger side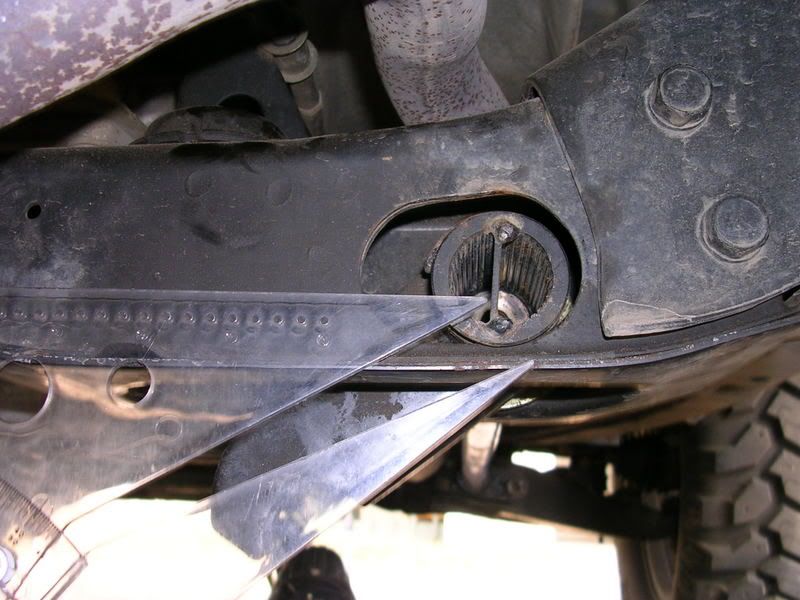 Drivers side