Tools Needed
1) Philips screwdriver #2
2) ¼" or 3/8" drive ratchet.
3) 10 mm socket ¼" or 3/8' drive. Deep well is optional.
4) Fuel line clamps are optional but very helpful.
5) Small pan to drain fuel into.
Procedure
1) Remove 15 Amp fuse in upper most left corner of the Fuse panel. Use the small black fuse puller tool mounted to the far right under the fuse panel.
2) Start the vehicle and let it run until it stalls. Crank it several more times until it won't run anymore.
3) Remove bracket covering fuel filter. It's held on by two 10 mm bolts and one 10 mm nut.
4) Note the position of the clamp around the filter for installation later. The bolt sticking out will go through the bracket. This bolt is used to tighten the filter to the bracket with the 10 mm nut.
5) Clamp off both fuel lines using the fuel line clamps. This is optional but will save you from spilling excessive fuel.
6) Place the small pan underneath the filter to catch the fuel run off.
7) Unscrew the 2 clamps on the fuel lines using the Philips Screw driver and pull the hoses off.
8) Loosen and remove the clamp around the filter and install it on the new filter.
9) Remove the plastic caps that came on the new filter and put the hoses back on and tighten the clamps.
10) Reinstall the bracket using the two bolts to tighten it to the frame and the one nut which secures the filter to the back of the bracket.
11) Replace the 15 Amp Fuse.
12) Start the vehicle and check for leaks.
13) Complete!
Tools and Filter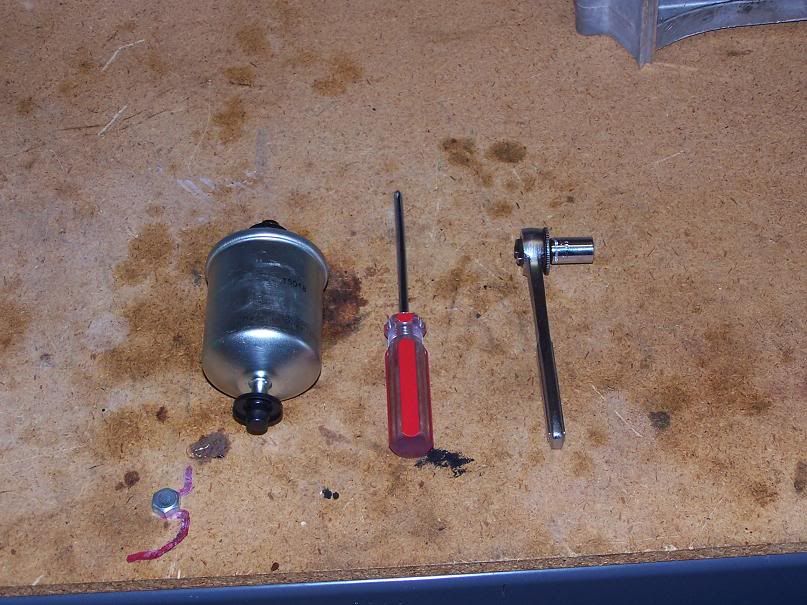 Fuse Panel
Bracket Location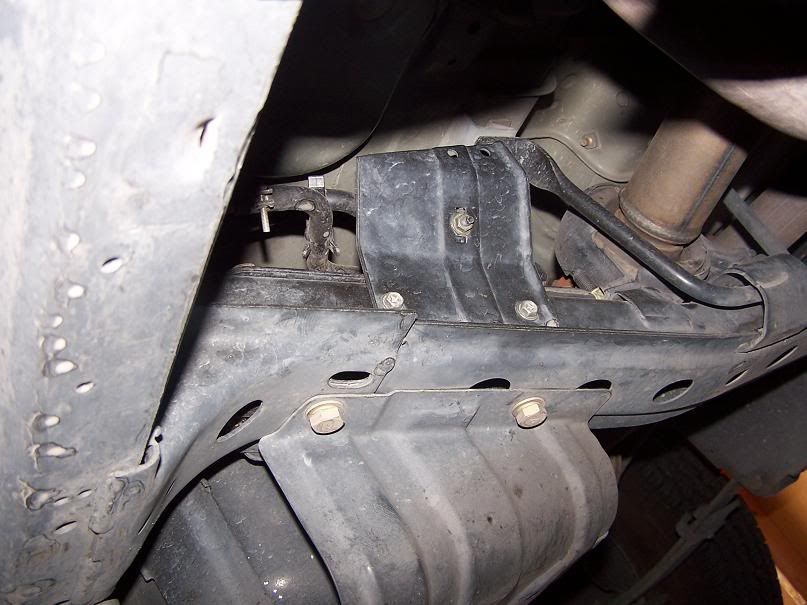 Filter Installed