Next was a fun mod just messing around with a friend to spice up the interior and test out what hydro dipped gold carbon fiber looked like.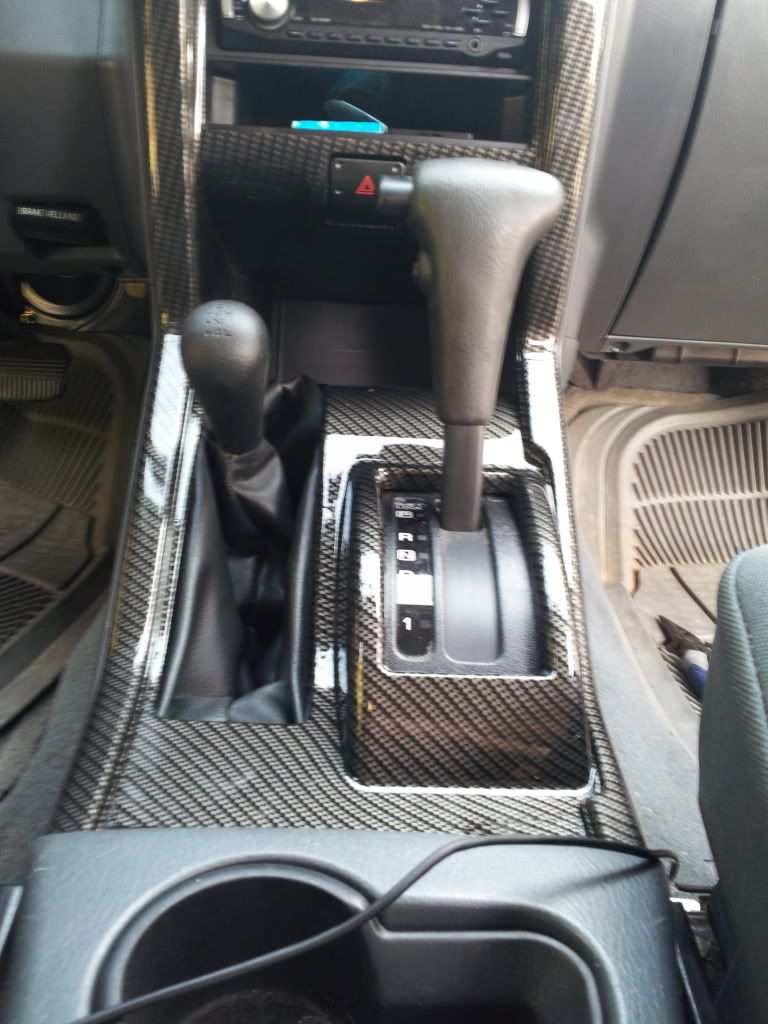 After that I had a full set of skid row skid plates waiting to be installed. I also picked these up off of Yellowmonsta for $300. I also painted these the blue color I have been painting other things. I also picked up all brand new hardware from skid row for $23 shipped. This was all in prep for the ECXC i knew I would be there for 3 days.
The install took me 5 hours by myself trying to figure everything out and get everything into place.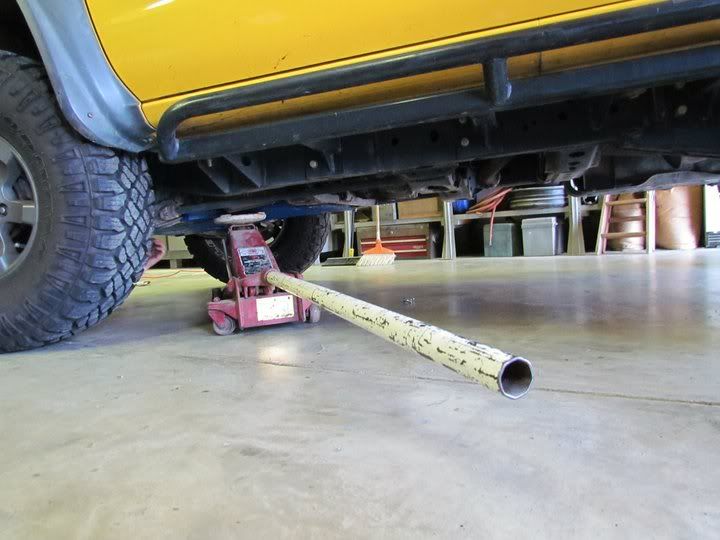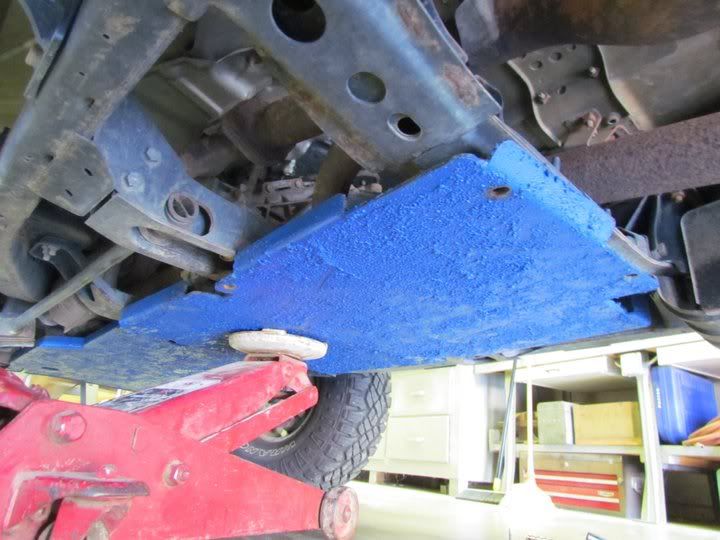 After a bashed finger and 5 hours, success.This was also a week before ECXC. ha you see the trend it? I wait until the last minute before a trip for me to do stuff that needs to be done.
Also the monday before the trip I bought a Handheld cobra with a mag antenna for ECXC. Heres the roof setup with me loaded up with the Hi-lift, antenna and spare tire.
So Thursday morning me and my friend load up and 545am and head out to Rausch Creek. So we stay there till saturday and have a blast with some great people and great weather.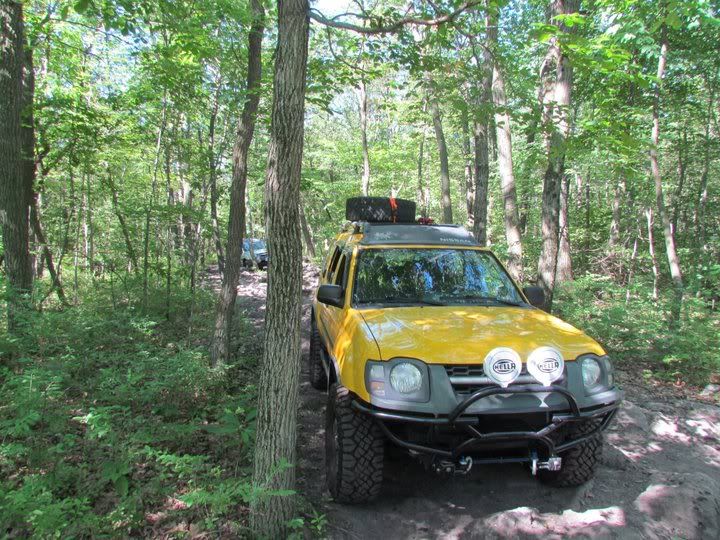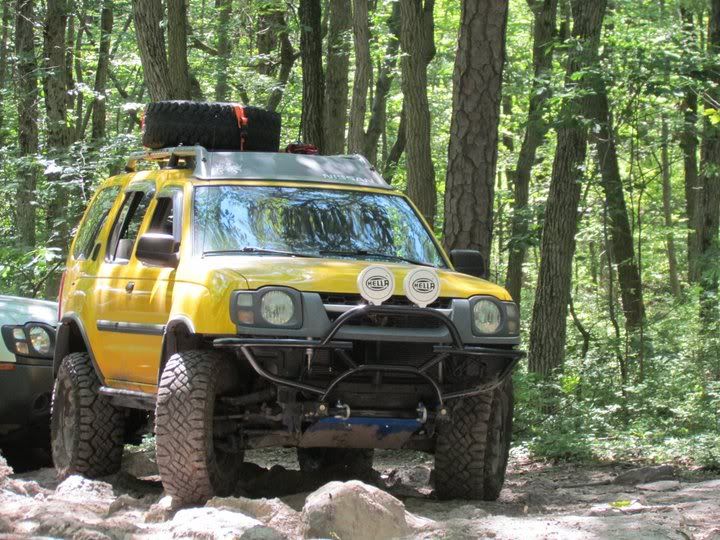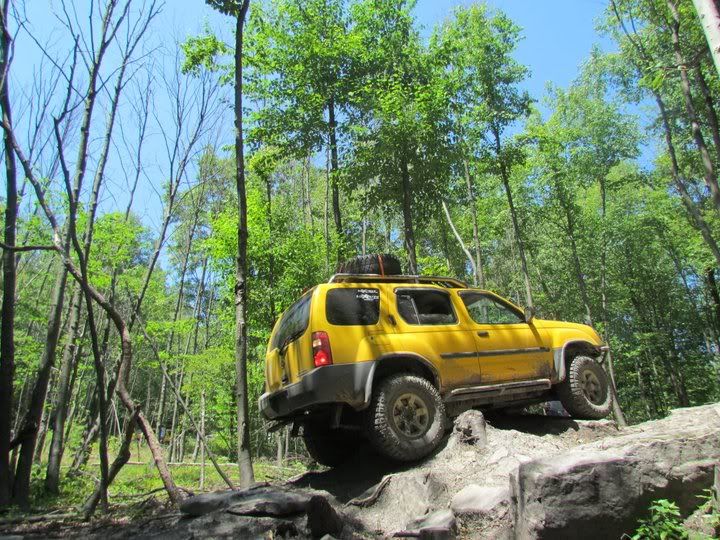 Just a side pic of my ever growing sticker collection.
So that is where she sits today. Stay tuned because a 3in sl is in the works. I am looking for some used or discounted torsion bars and leaf packs for the Back to School Run. Hopefully I remembered everything. If i didn't I will just add it.