I've been looking for a good way to wire my new CB radio, found a few diagrams online but haven't seen anything about going through a switch. I'm clueless when it comes to these things so let me know if I'm screwing something up or if there is a better way.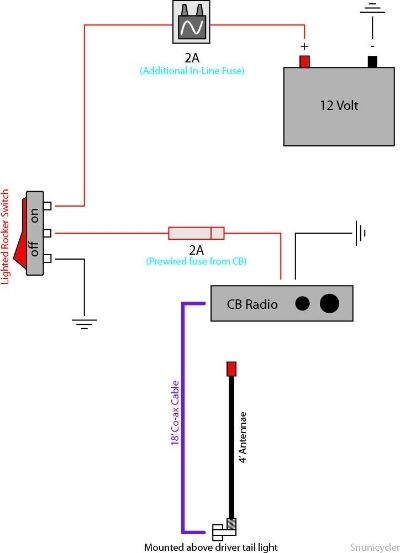 My thoughts are... I don't want to accidentally leave the radio on and have it drain my battery so a lighted switch would be a nice visual reminder to turn it off. I don't really want to splice into other wires (again, I'm new to this and would prefer to not start a fire).
Anyway, like I said, if you have a better idea I'm all ears.
Thanks!!