Discussion Starter
•
#1
•
So on our wedding anniversary we went out bought a truck for me. I know great anniversary gift!!
So I got my self a 2004 Chevy 2500 Crew Cab 4wd 6.0L V8 w/ about 97K miles on her.
Here she is right after I got her....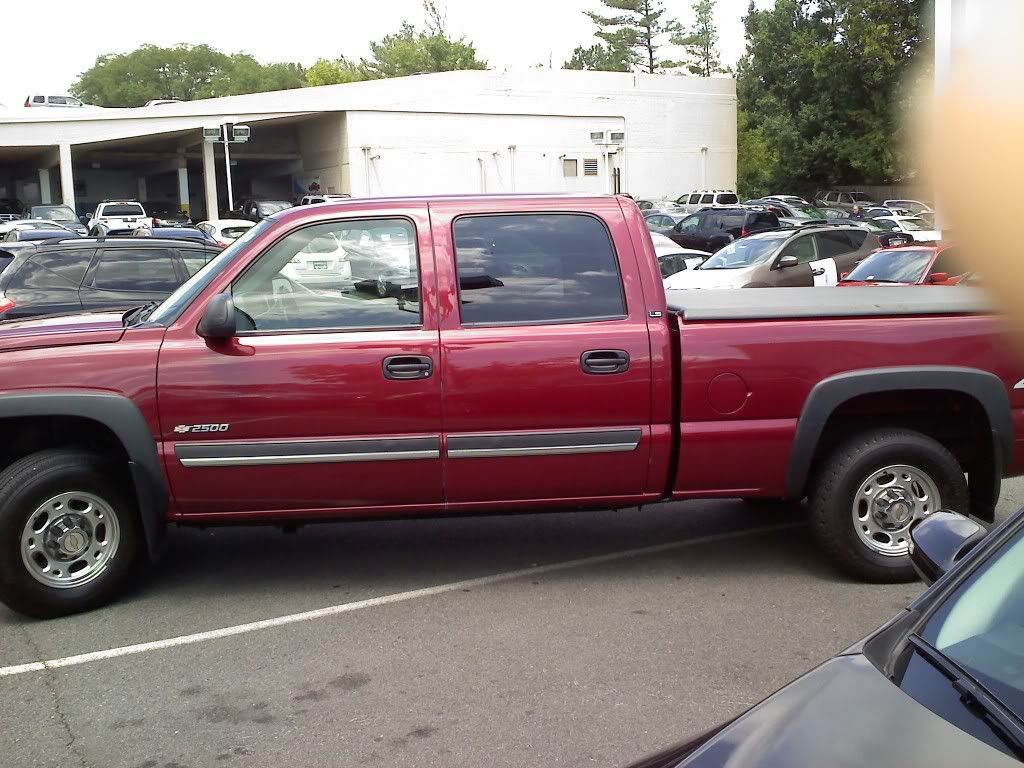 So a week after that I went out and got some bigger tires. Got 265/75/16 Nitto Grappler A/Ts. (These are about 31.5x10.5) Sits much better now.
I have since took the tonneau cover off and the bug shield up front. Hoping to have the tonneau cover sold by this weekend. Then I will get the bed Line-X.
I have some maint. issues I want to take care of before I start towing BlueX up to Rausch. Want to make sure she is as reliable as she can be. Brakes, alignment and things along the way.
I love the truck so far and love the room inside and the power!!
As for mods keeping it simple. Stereo upgrade, tint the windows, and FLowmaster out back.
Will be saving to buy a trailer w/ cash...till then will be rent one from Uhaul the 4 or 5 times I go up to Rausch a year.