Seasoned
Join Date: Dec 2008
Location: miami,florida
Posts: 140
Mentioned: 0 Post(s)
Tagged: 0 Thread(s)
Quoted: 0 Post(s)
03 Xterra
2 auto lock hubs from factory 2003 nissan xterra se-sc
---
i sold my xterra so im parting out whats left. i have a set of 2 factory front wheel auto locking hubs please email me at
imask8ter4lif@aol.com
looking for $130 shipped
---
looking for:
1.USED front and back diff gears 4.88 or 5.13
2.USED ARB front and rear locker
Seasoned
Join Date: Dec 2008
Location: miami,florida
Posts: 140
Mentioned: 0 Post(s)
Tagged: 0 Thread(s)
Quoted: 0 Post(s)
03 Xterra
its not actually sold yet but looking to part out everything!!!! everything is after market so just ask an i may have email me at
imask8ter4lif@aol.com
.. cash + stock parts ..
prefer local guys miami florida 33173
---
looking for:
1.USED front and back diff gears 4.88 or 5.13
2.USED ARB front and rear locker
Brooklyn br0
Join Date: Aug 2006
Location: Brooklyn, NY
Posts: 2,815
Mentioned: 1 Post(s)
Tagged: 0 Thread(s)
Quoted: 54 Post(s)
2001 Xterra
Quote:
Originally Posted by
kriskool123
i sold my xterra so im parting out whats left. i have a set of 2 factory front wheel auto locking hubs please email me at
imask8ter4lif@aol.com
looking for $130 shipped
Please, are these "New" or "Used" hubs?
---
Tom +
Bklyn.X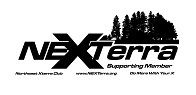 "All in all not a bad guy - if looks, brains and personality don't count."
Seasoned
Join Date: Dec 2008
Location: miami,florida
Posts: 140
Mentioned: 0 Post(s)
Tagged: 0 Thread(s)
Quoted: 0 Post(s)
03 Xterra
Their used but are perfect I put a set of warns on because I got them free
---
looking for:
1.USED front and back diff gears 4.88 or 5.13
2.USED ARB front and rear locker
Currently Active Users Viewing This Thread: 1

(0 members and 1 guests)
Posting Rules

You may post new threads

You may post replies

You may not post attachments

You may not edit your posts

---

HTML code is Off

---